Discover more from Fuzhou Food
Chinese Cuisine Recipes from Fuzhou, Fujian, China - Bringing the food of Fuzhou to your kitchen, one recipe at a time
Broth Best Practices
Broth Best Practices
"You can do this for anything!" - Mom
Ingredients 
Meat

Poultry

Red meat

Pig's feet

Pork bones (e.g. 扒骨 or 同骨)

Oxtail (or other beef bones)

Goat

Lamb

Venison

Ginger

Salt

Vinegar
Cooking Tools
Steps
You can make a great broth from nearly any type of meat. Boney parts of the animal (e.g. ribs, feet, calf) have a lot of good fats that are great for soups. For red meats, it is required that you first follow the Cleaning Meats post to remove the layer of blood and odor before stewing. For poultry this is optional.
After you have cleaned the meat, start by heating a wok with oil and salt. Add some ginger slices when the wok is hot. Stir fry for 15 seconds.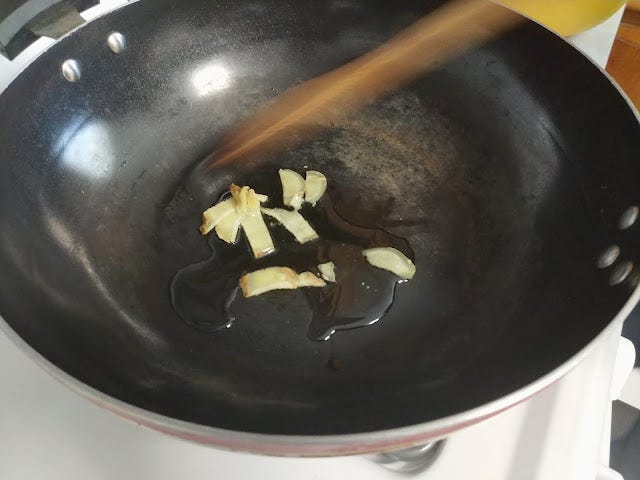 Then add the meat and stir fry for 30-60 seconds.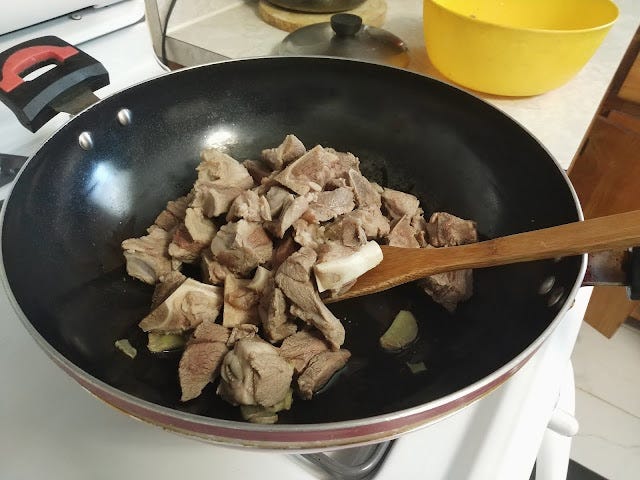 The meat should be browned by this point. Now add whatever flavors you want to the soup. This can include rice wine, salt, sugar, soy sauce, etc. If you have vegetables (e.g. radish), you can add them here too. Now add boiling water along the sides, enough for your broth.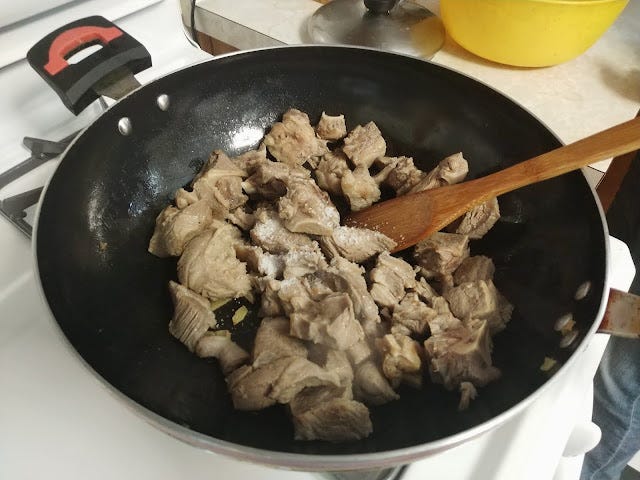 Cover the wok and bring everything to a boil. If there are floating oils, be sure to discard those.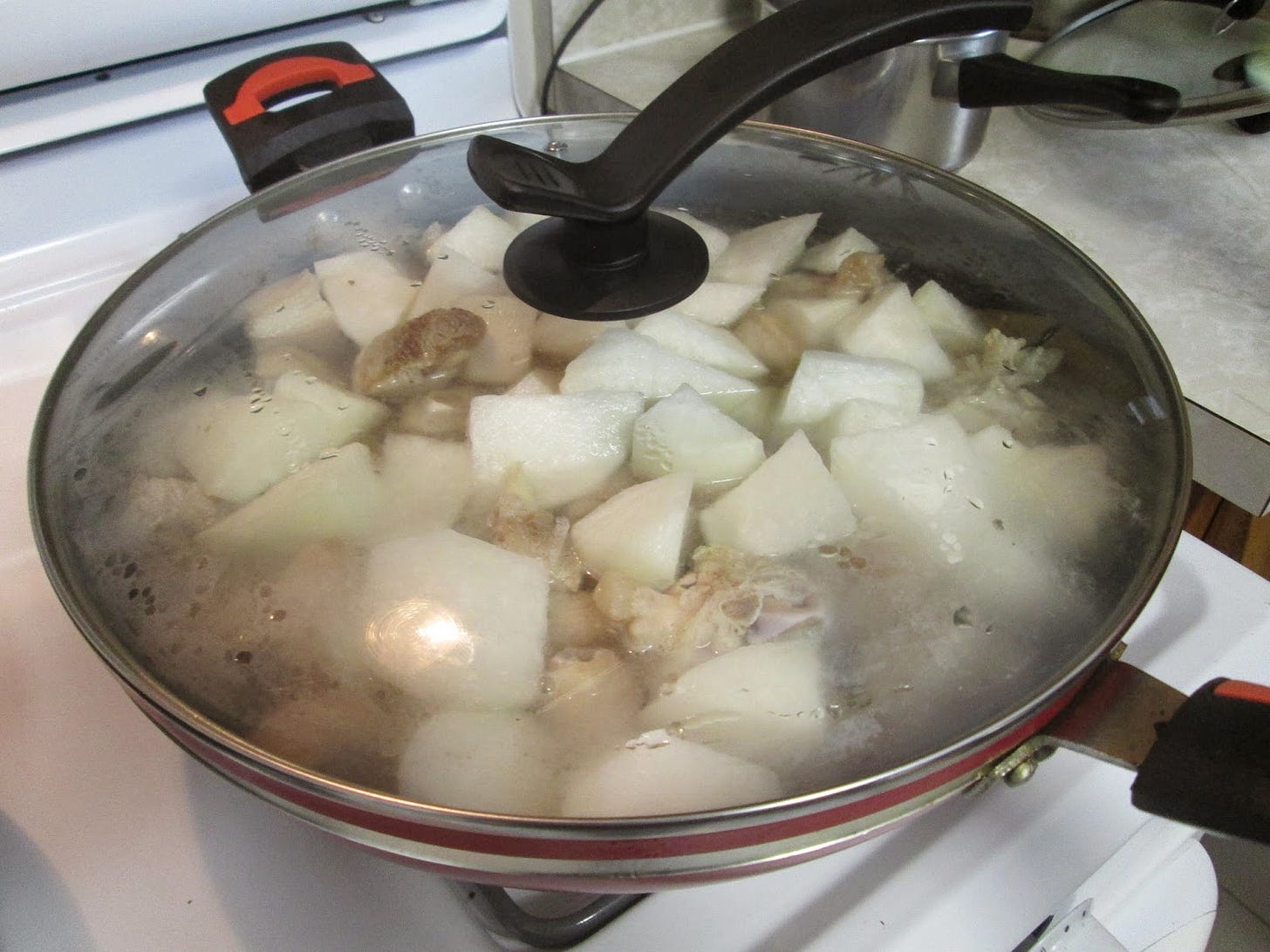 Ew.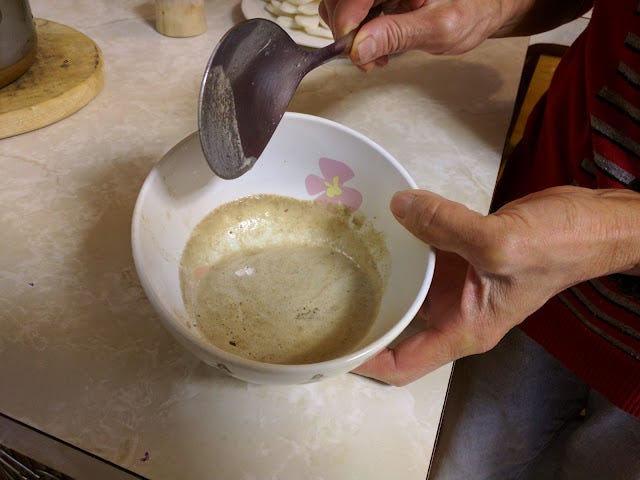 Now transfer to a slow cooker and cook on high. Optionally, continue to cook on the stove on low heat.
For chicken and other poultry, cook for 30 minutes. If you have a bigger chicken, then it might take 45 minutes. For pork, the soup will be ready in about an hour. For softer pork, simmer for longer.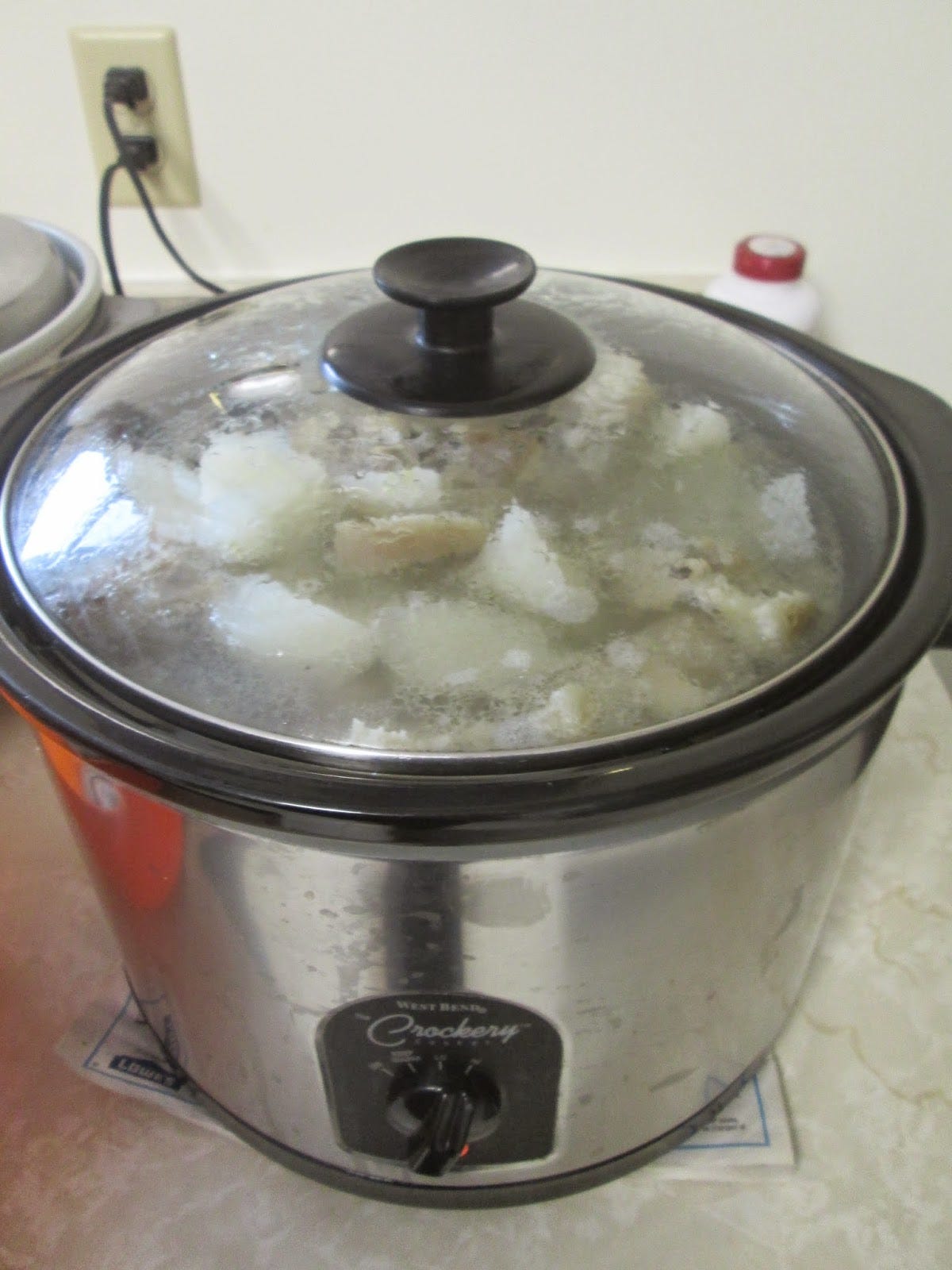 Brothy broths