Chinese New Years Cake, 年糕
Chinese New Years Cake, 年糕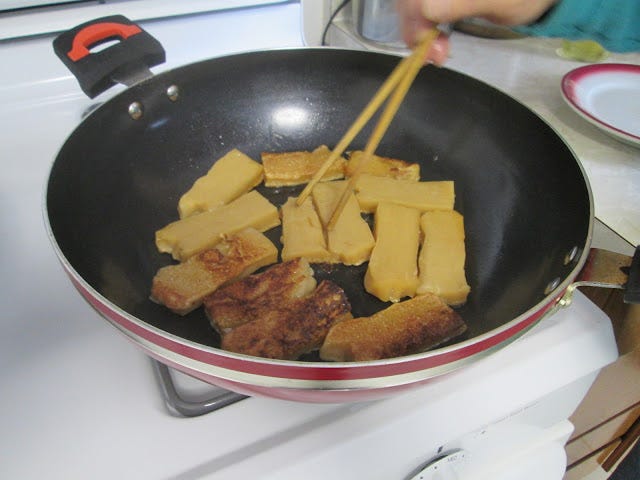 Ingredients
1 lb Glutinous rice flour

1/2 lb Dark brown sugar

Optional: Handful of peanuts, dates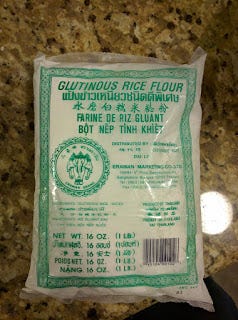 Cooking Tools
Sifter

Glass or aluminum cake tin

Steamer
Steps
Sift the rice flour into a large mixing bowl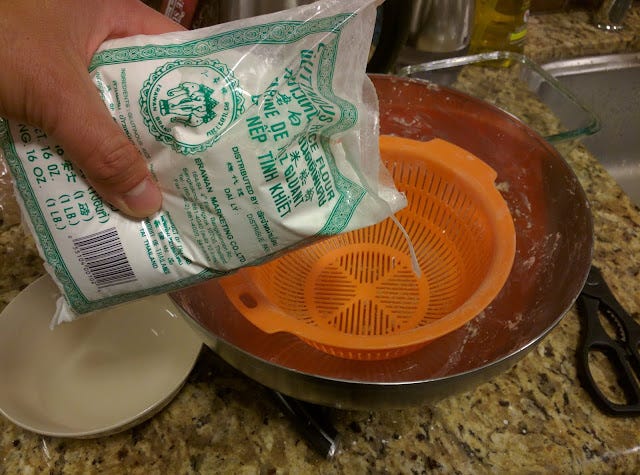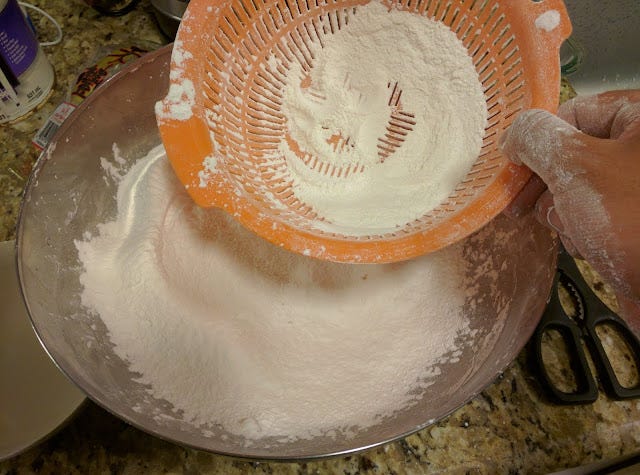 Now sift the brown sugar into the same bowl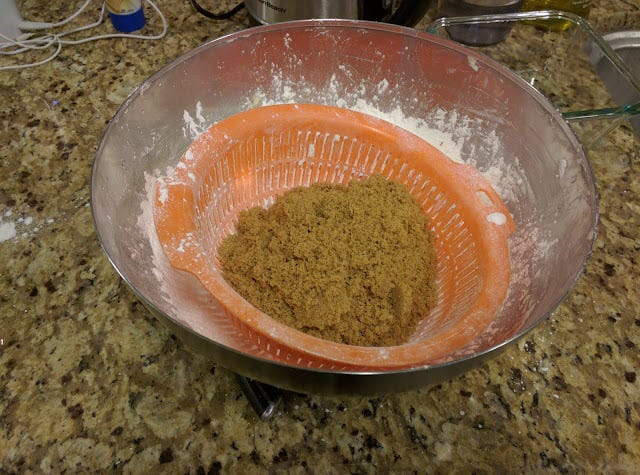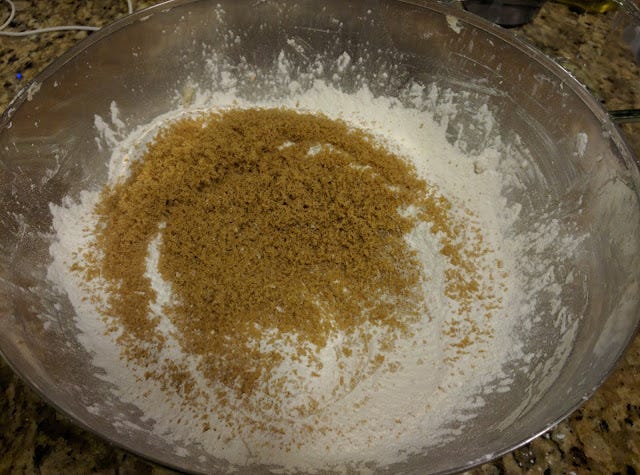 Mix the flour and sugar thoroughly.
Then slowly add water and begin the knead the mixture into a dough.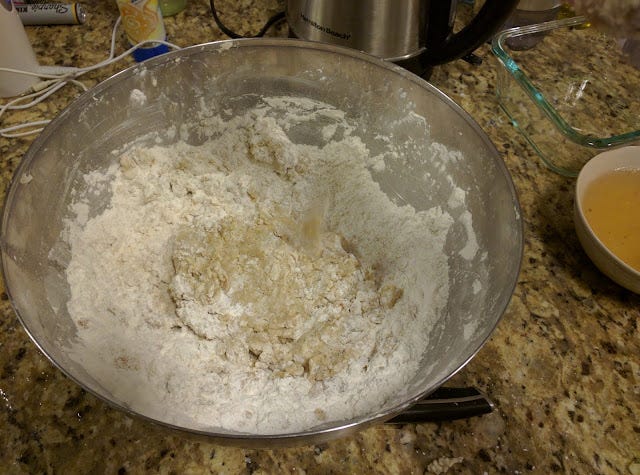 Almost there!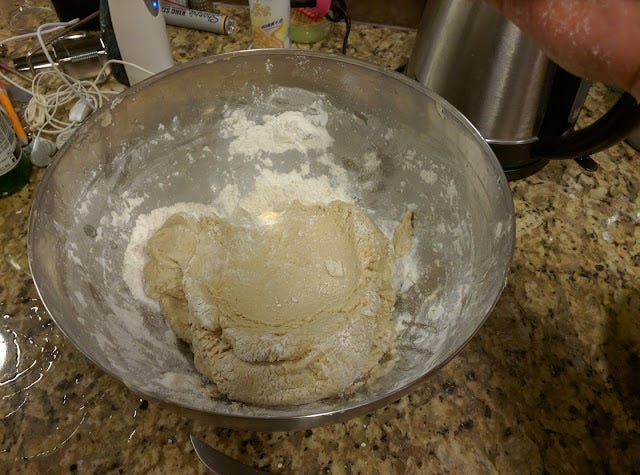 How much water should you add? Informally, add enough water so that the dough has the consistency slighter softer than play-doh. Here's a picture of what that looks like.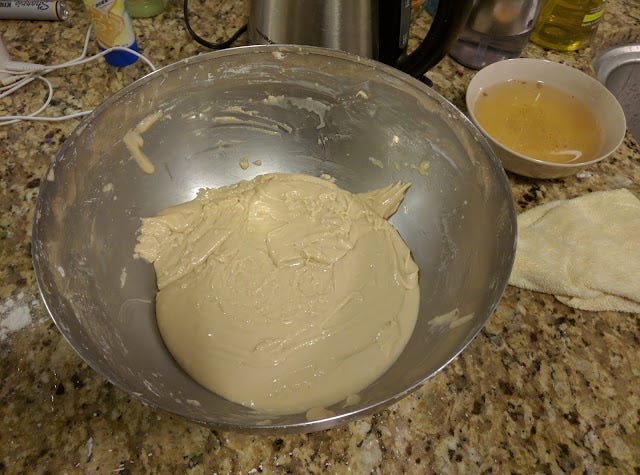 Optionally add dried dates or peanuts into the dough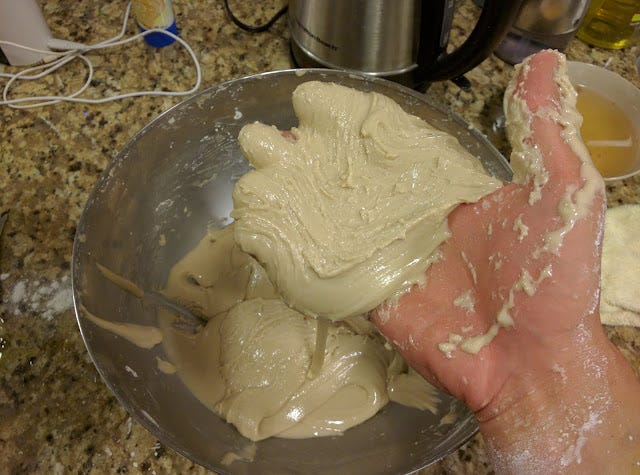 Too little water and the cake is too tough. Too much water and it'll never harden properly. Place the dough into a cooking dish (glass or aluminum).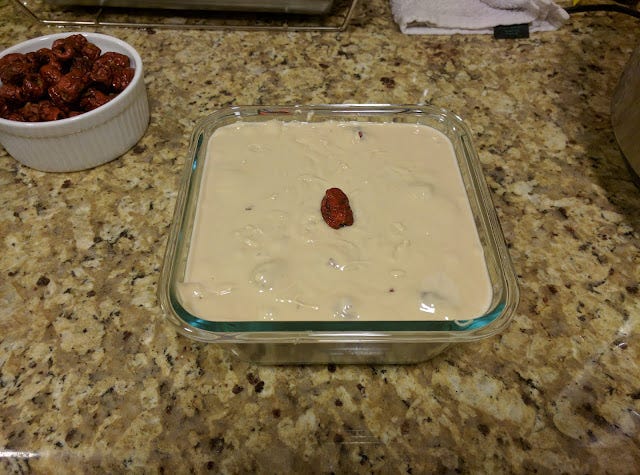 Place the cake in a steamer and steam on high heat for 1-2 hours.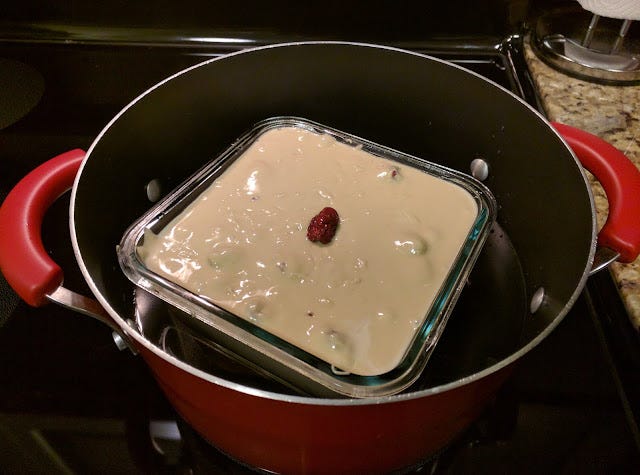 Try to avoid opening the lid too much while cooking. Be patient and make sure the cake has cooked all the way through. When the cake is done, you should be able to stick in a chopstick and only get semi-translucent sticky cake.
If there's any white dough on the chopstick, it's not done. Cook longer.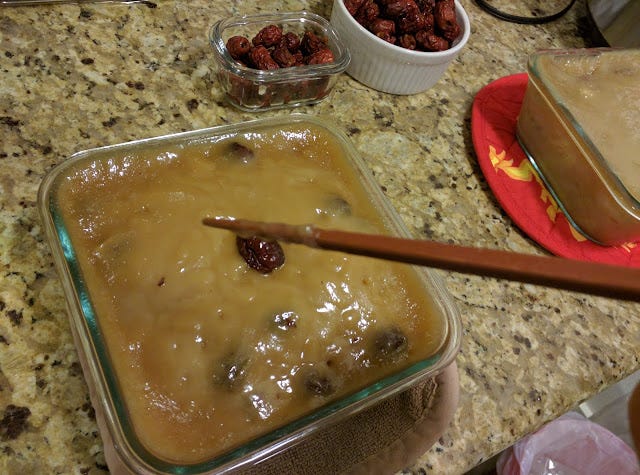 Notice the color change too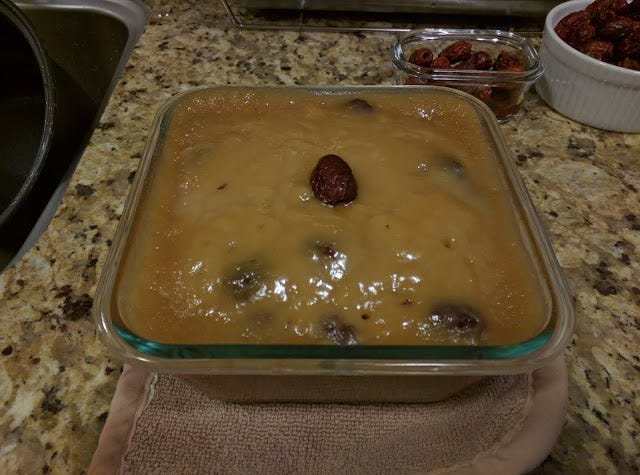 At this point, the cake is cooked and can be frozen for storage. It can also be eaten raw in this state.
When ready to prep for serving, heat up a sauce pan on high with liberal amounts of oil. Cut the cake into small pancake squares and pan-fry them until they soften. Optionally, add a little water to the pan, cover, and steam. Be careful not to overcook the cake, they do burn easily.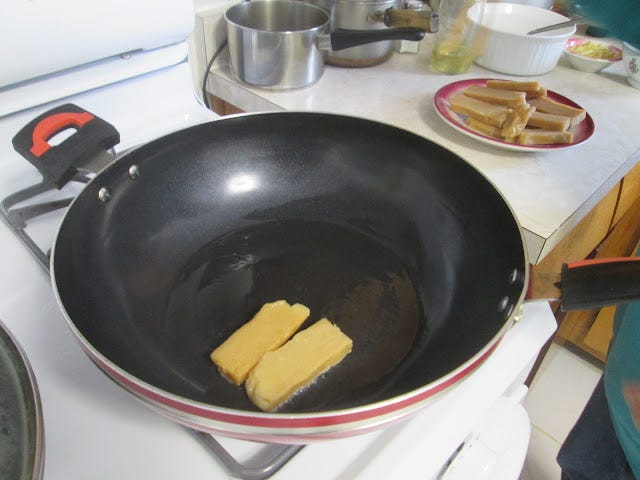 Chinese New Years Cake, 年糕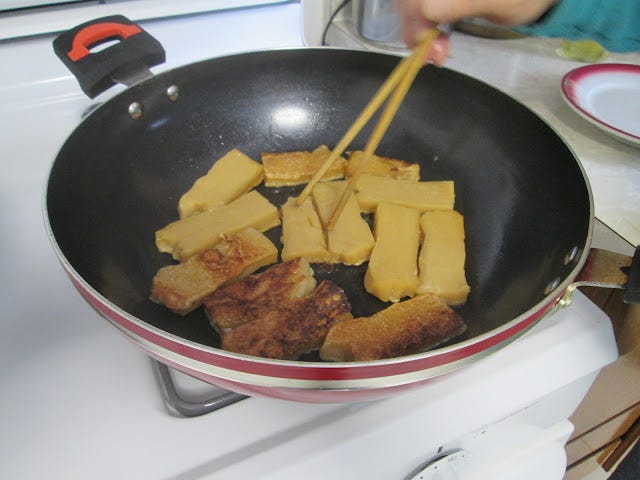 Yum!