Clams with Black Bean Sauce, 豆鼓蜆
Clams with Black Bean Sauce, 豆鼓蜆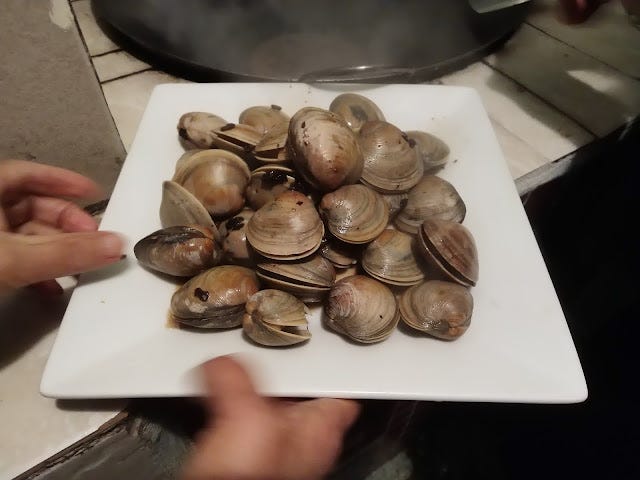 "We keep forgetting to take pictures of this one" - Richard
Ingredients 
Black beans

Vegetable Oil

Clams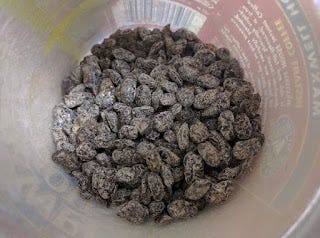 Dried black beans from the store
Cooking Tools
Steps
Scrub and clean the clams. Then, soak clams in salt water (1 tsp salt) at room temperature (~60 deg F) for 2-4 hours to clean out the sand (24 hours if from refrigerator). The clams must be alive so that they open up and rinse their bivalve.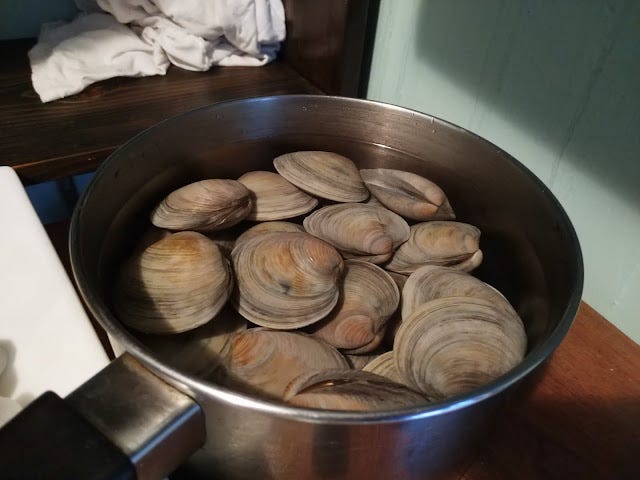 Place the clams in cold water on the stove. Then slowly cook the clams at a low temperature until the clams open up very minimally. This is so the clams can be stir fried. If you try to stir fry them when they're completely closed,  they will never open up.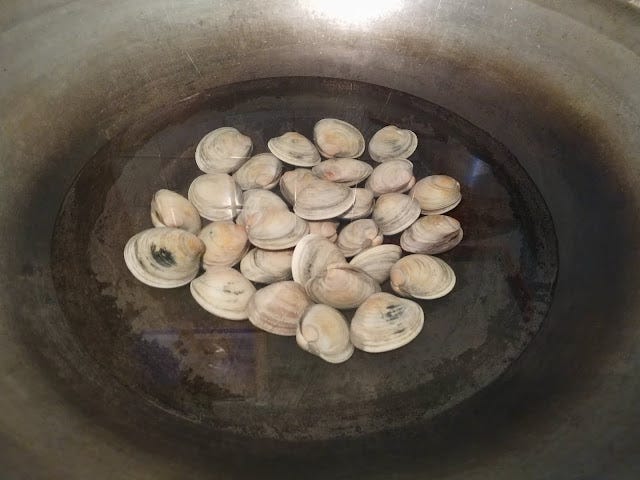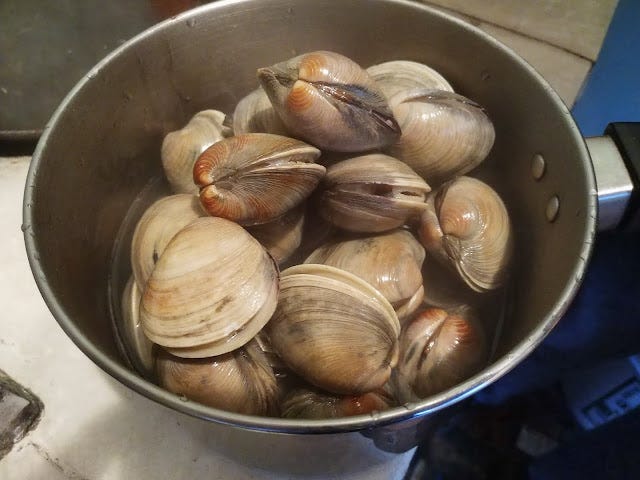 Take a handful of dried black beans and finely dice them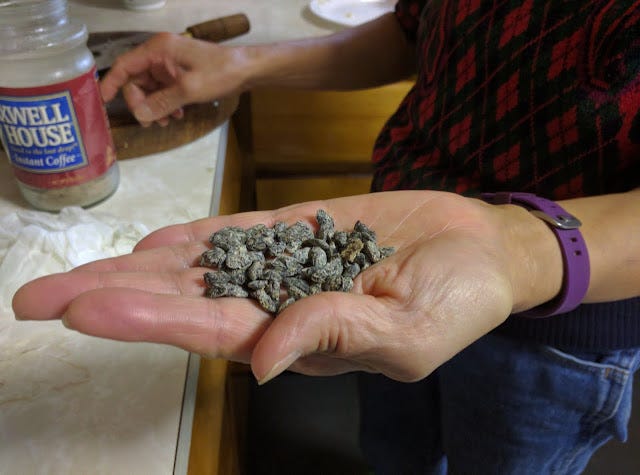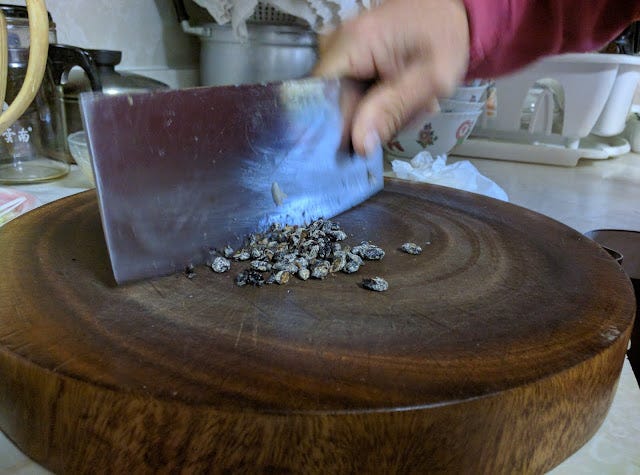 Mix in a small amount of oil in a small dish and mix well. Microwave for 2 minutes. (Or in a steamer for 10 minutes).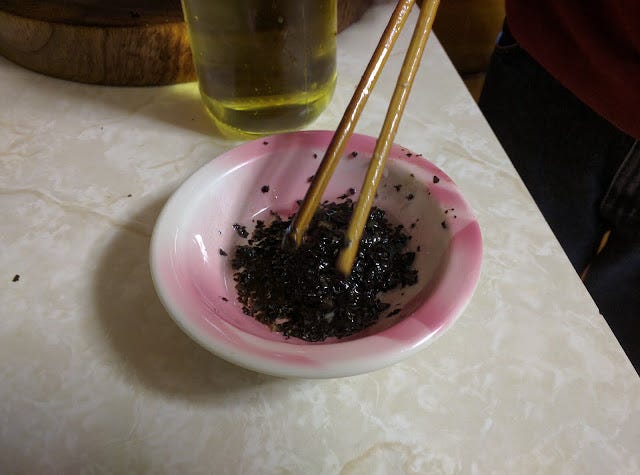 Heat up the wok with oil. Start by stir frying the black beans.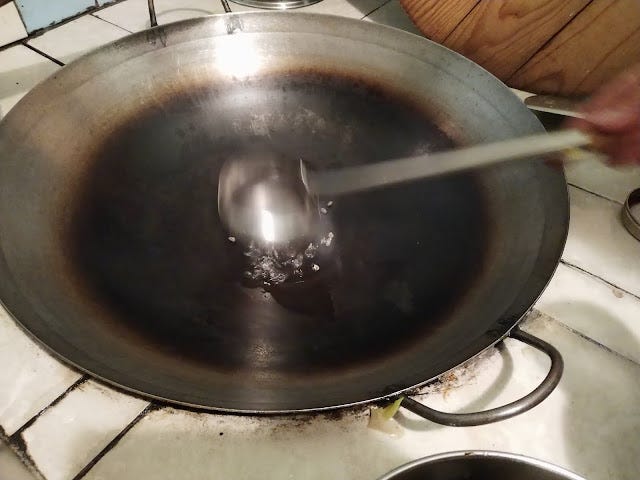 Add water. Add 2 teaspoons sugar [optional] and 1 teaspoon soy sauce.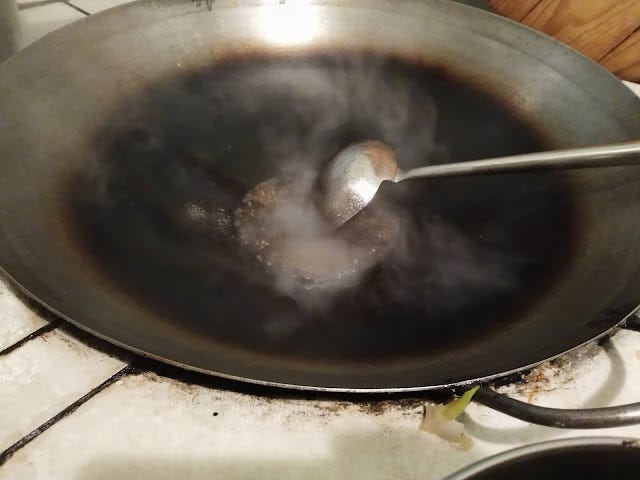 Add clams and stir fry. Cover the wok. Cook until the clam shells open.
Be careful not to overcook, which will make the clams tough. The clams are best served slightly undercooked.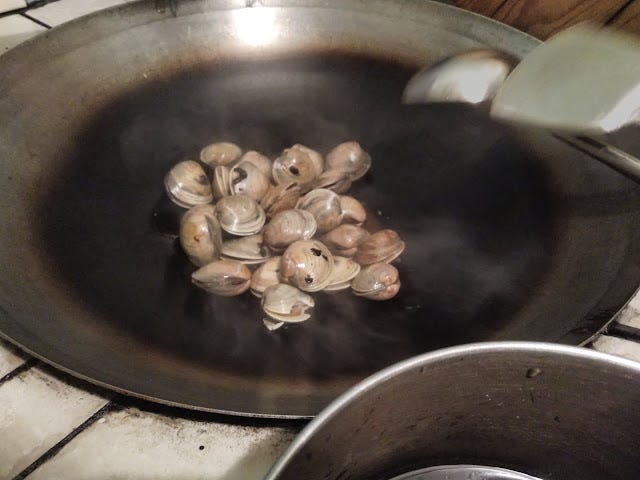 Remove the clams one by one as they open up.
And you're done! 
Clams with Black Bean Sauce, 豆鼓蜆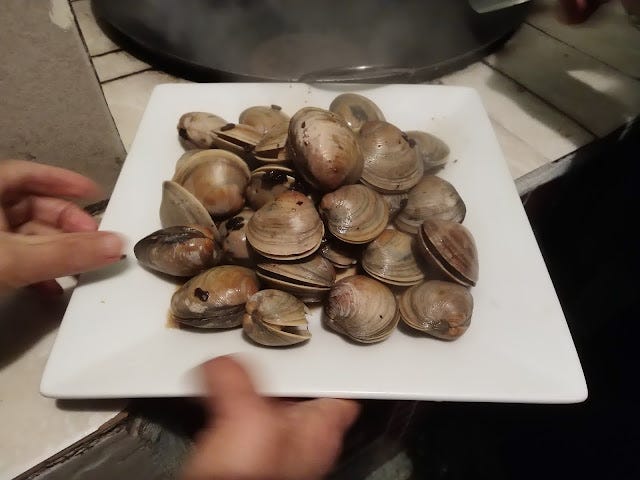 Yum!