Discover more from Fuzhou Food
Chinese Cuisine Recipes from Fuzhou, Fujian, China - Bringing the food of Fuzhou to your kitchen, one recipe at a time
Deep-Fried Calamari, 炒尤鱼圈
Deep-Fried Calamari, 炒尤鱼圈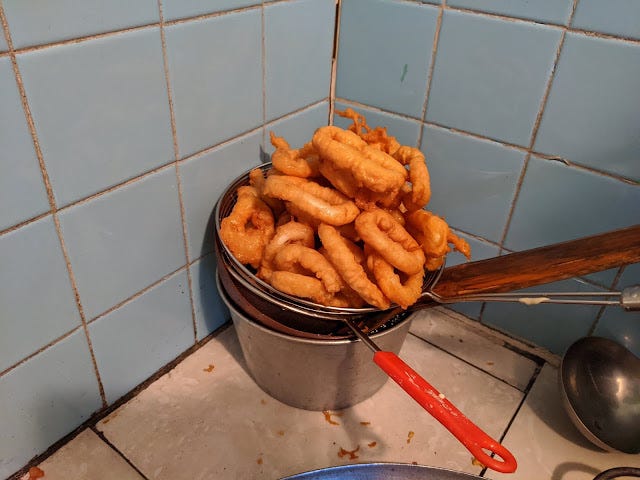 "You can deep-fry anything"
Ingredients 
Squid Rings

Frying oil

Egg white

Cornstarch

Flour

Baking soda

Salt

Water

Oil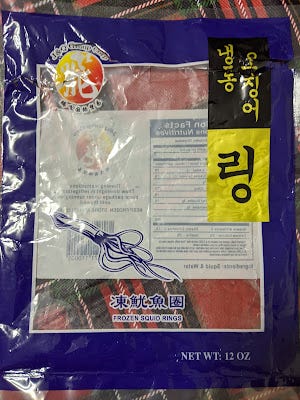 Cooking Tools
Steps
First cut calamari into rings if it's not pre-cut from the store. Wash in a big bowl.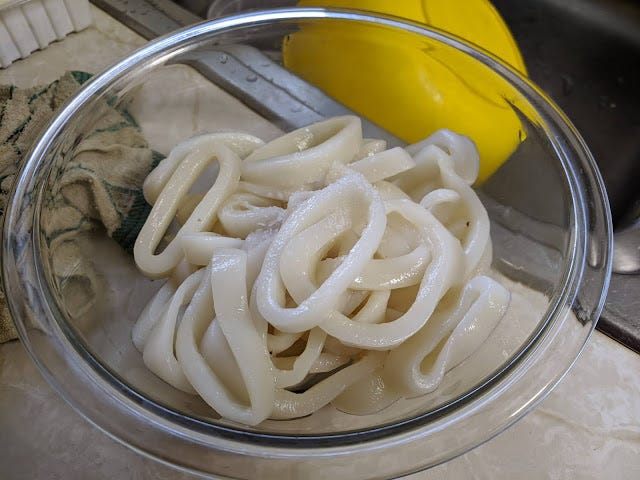 Add a dash of salt and mix it into the squid rings. Then mix in an egg white. Coat the calamari with a light layer of cornstarch to start.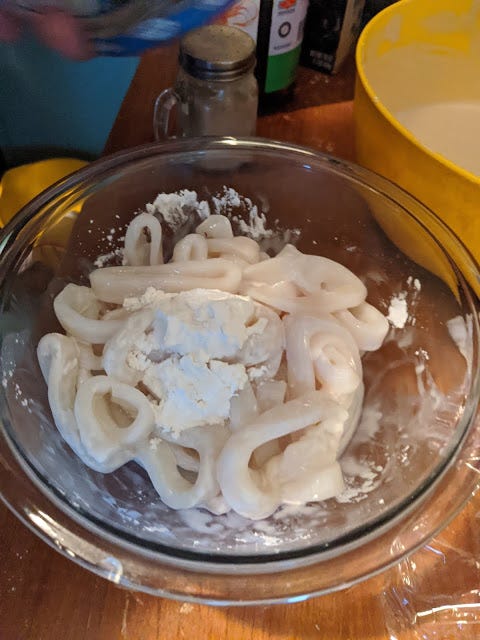 Create a separate batter of 1 tsp cornstarch, 2 tsp flour, 1/2 tsp baking soda, water, and a dash of oil. We will dip the rings into this batter right before frying. The batter should be thick so that it stays on the calamari after dipping.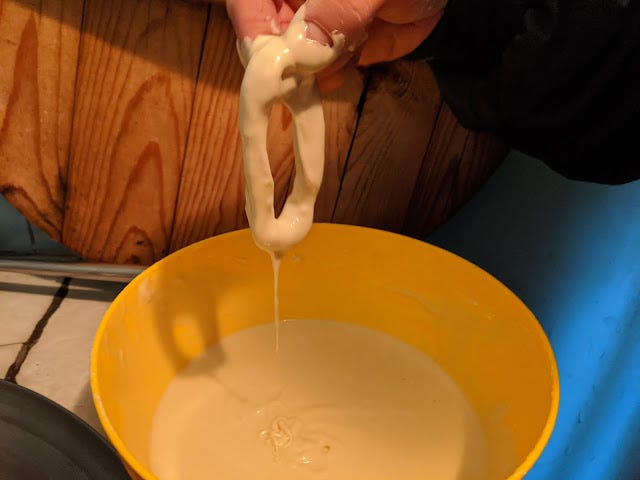 Prepare the wok by heating frying oil to 350-375 degrees F.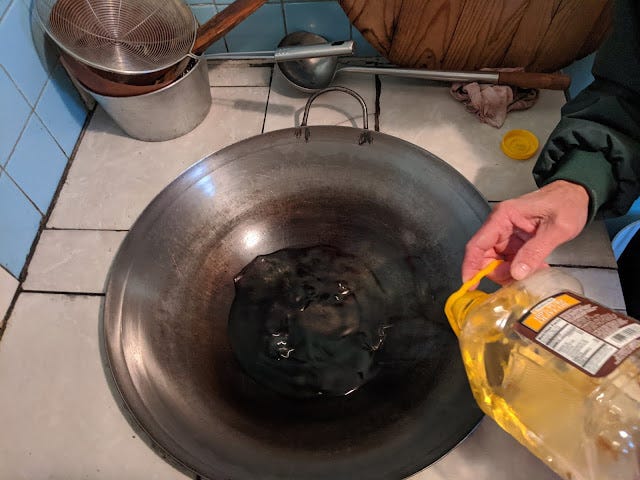 It takes a little while in a wood-burning wok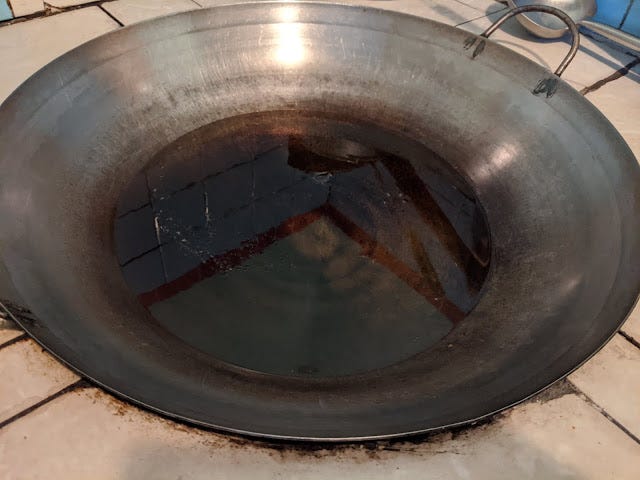 For each ring, dip it in the mixture.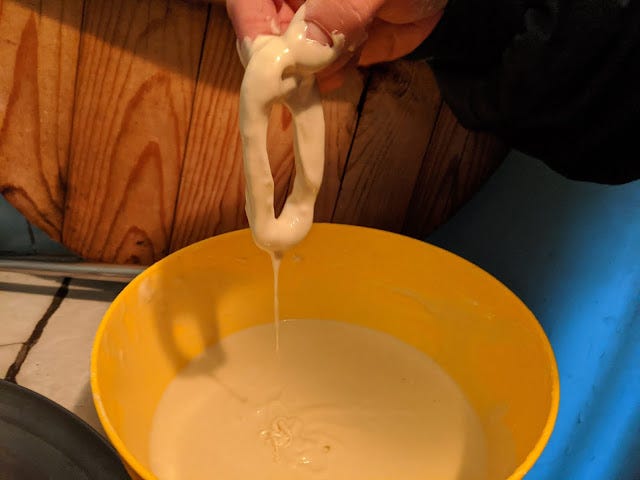 Carefully place the battered ring into the oil to deep fry. You'll know the oil is sufficiently hot if the rings float to the surface after a couple seconds. If it stays on the bottom, the oil isn't sufficiently heated.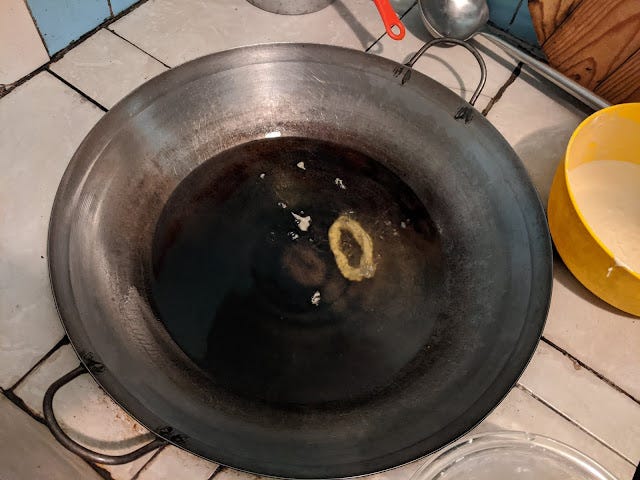 Don't be shy. We have a lot of fish to fry.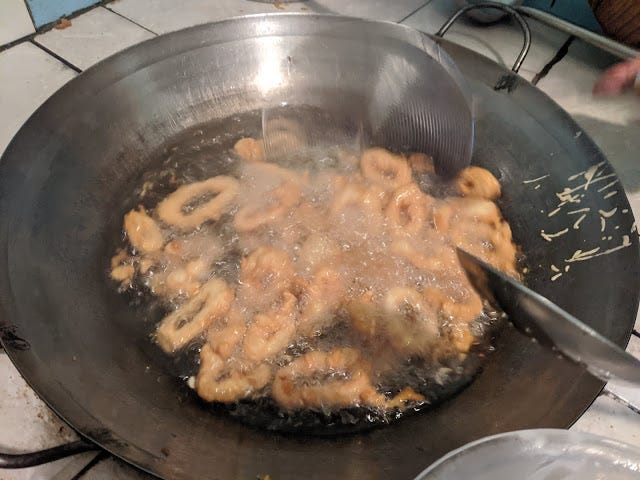 Remove the calamari from the oil to drain. Let it sit for a few minutes.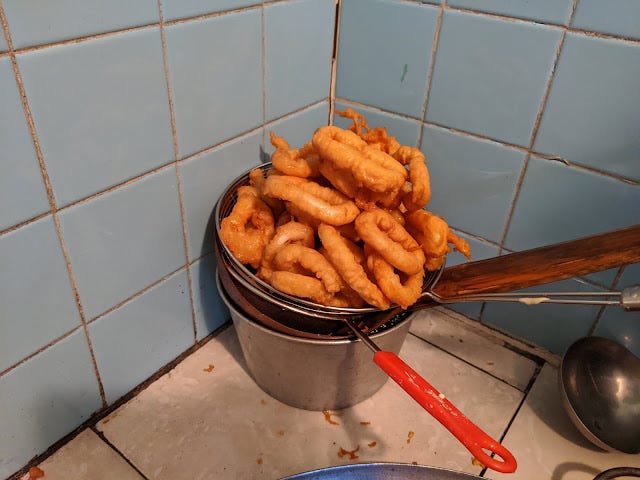 It's recommended to re-fry the calamari for 1 minute in hotter oil (375-400 degrees F) after the calamari has cooled a little. This second frying will give it a crispier shell.
Deep-Fried Calamari, 炒尤鱼圈