Fried Rice Cake, 炒年糕
Fried Rice Cake, 炒年糕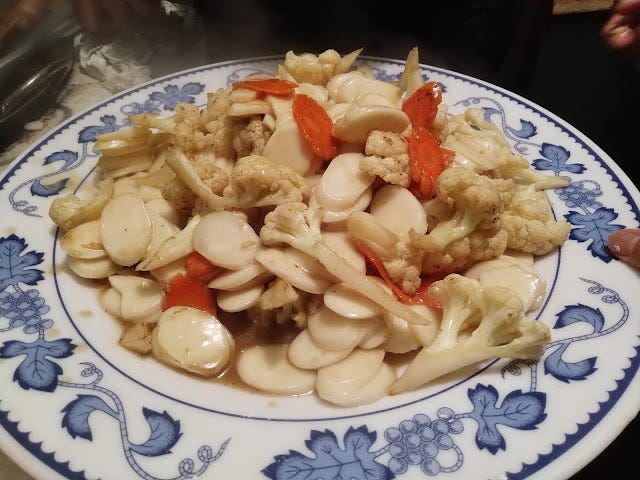 "Another favorite" - Ray
Ingredients 
Cauliflower

Carrots

White part of Green Onions

Rice Cake

This is purchased as slices or

buy the long piece and slice it diagonally yourself. 

2 teaspoons sugar

2 tablespoons salt

Dash of cooking wine

Couple drops of sesame oil

Soy Sauce

Optional: Seafood (Shrimp, Scallop, Squid), or Meat (Pork, Chicken)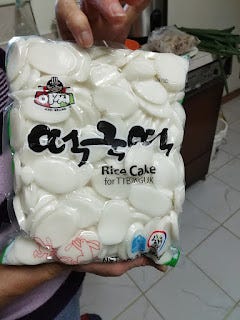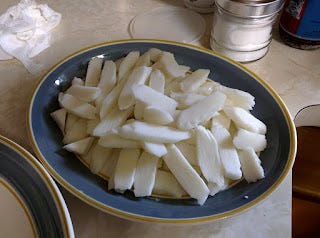 Cooking Tools
Steps
Clean and cut cauliflower and carrot slices.
Optionally, you can cook the cauliflower briefly in broiling water to soften it up.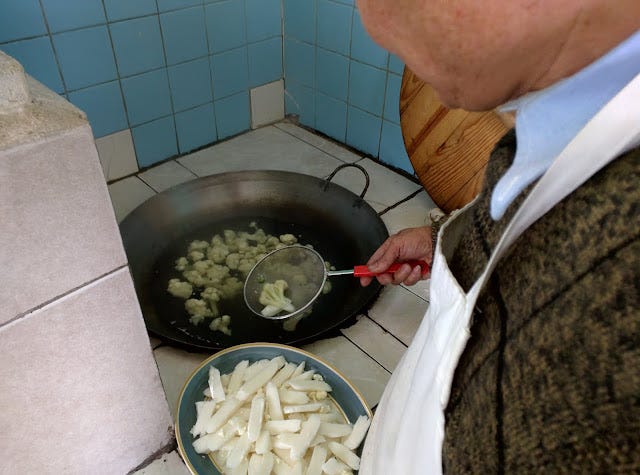 Separately, we need to cook the rice cake.
You can either deep fry the rice cakes. (This option is better, because the rice cakes won't stick together)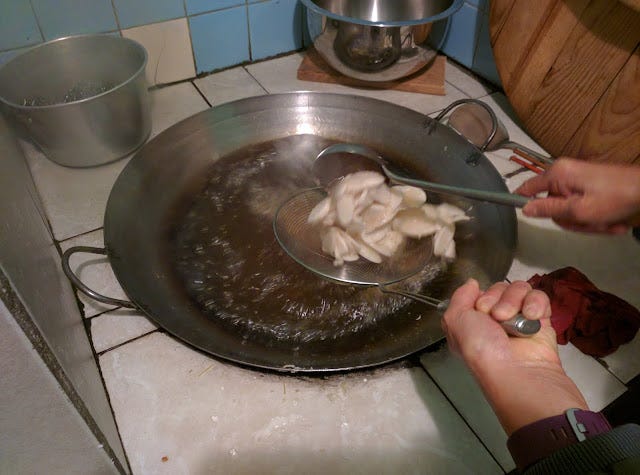 Alternatively, you can cook the rice cakes in boiling water. (This option is alright but will lead to rice cakes becoming more sticky)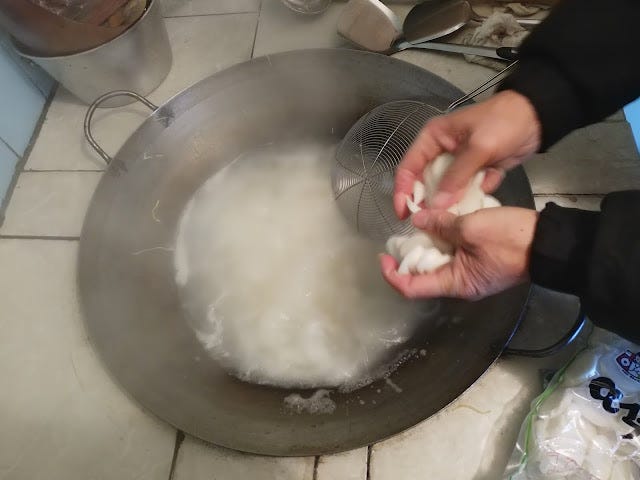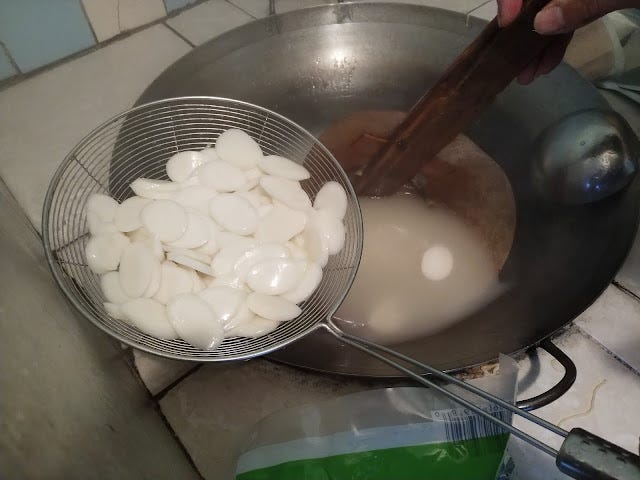 Heat up a wok, and add a little oil.
Stir fry cauliflower and carrots.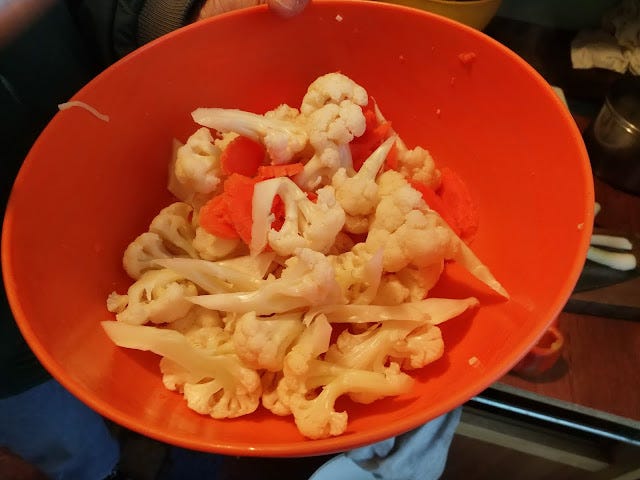 Add rice cake and stir fry for a couple minutes. If you have previously stir-fried meat/seafood, you can add it here.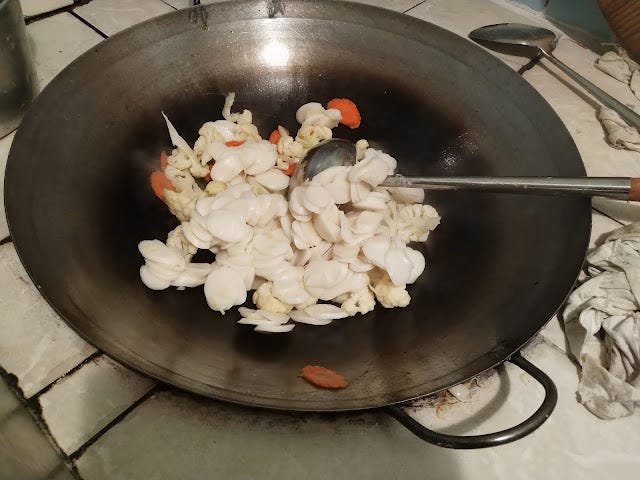 Add salt, sugar, and a dash of cooking wine. Throw in a dash of water to steam.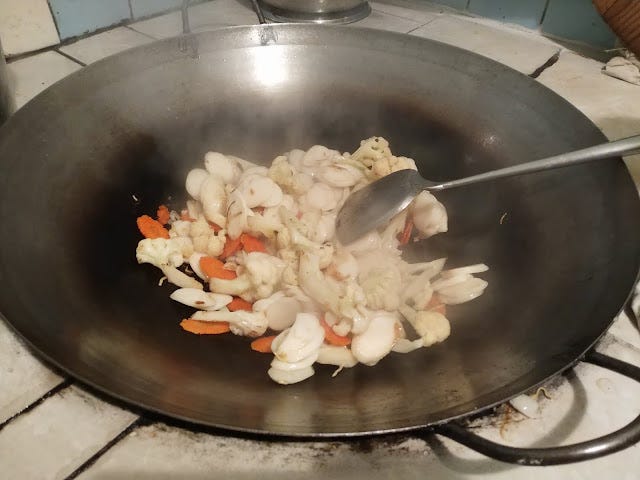 Add a dash of soy sauce and a couple drops of sesame oil.
Try one of the rice cakes to see if it's done. When you're ready, transfer to a plate.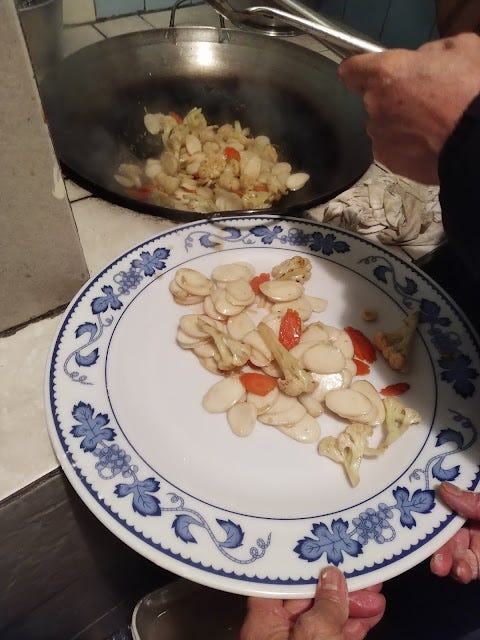 And you're done! 
Fried Rice Cake, 炒年糕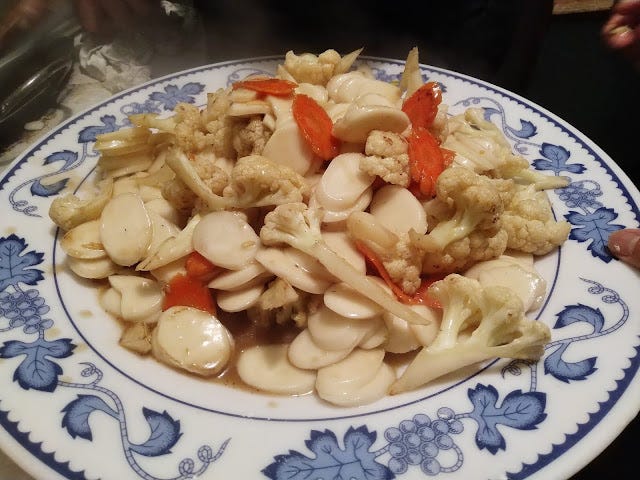 Yum!