Fuzhou Xiàn Miàn + Soup, 福卅线面
Fuzhou Xiàn Miàn + Soup, 福卅线面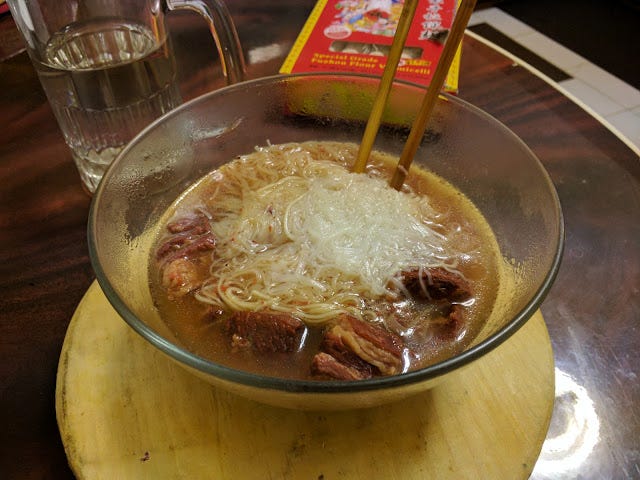 "Just 10 minutes! It's easy!" - Aunt Kim
Ingredients 
Fuzhou Flour Vermicelli, 福卅线面

aka "extra thin extraordinaire delicat vermicelli"

Soup base - you can use any of the stews or broths in the other recipes
Cooking Tools
Steps
Any stew from this blog can be a great base for noodle soup. We typically use Fuzhou Flour Vermicelli (aka extra thin extraordinaire delicat vermicelli) as the noodle. Aunt Kim prefers the first brand, but the second is also pretty good.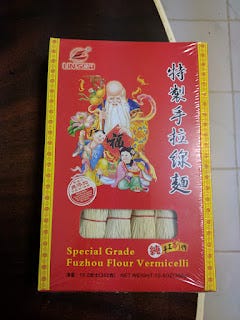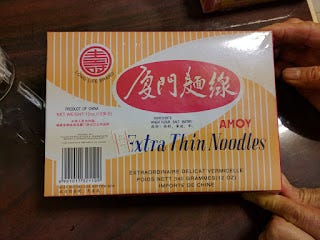 To prepare the noodles, first bring water to a boil. Separately, start heating the soup if it's coming from the refrigerator.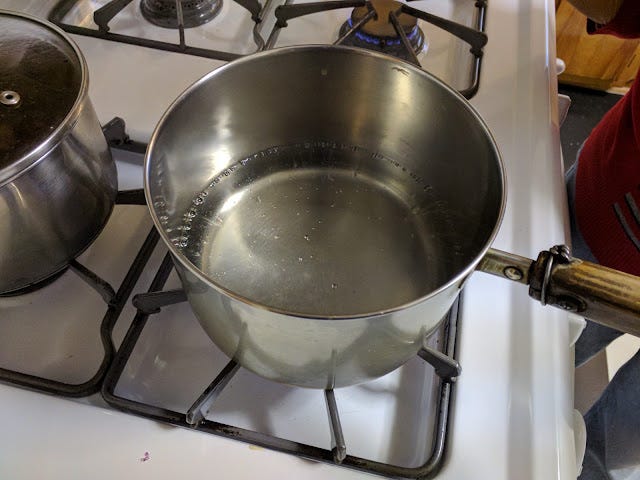 Put the desired amount of noodles in the boiling water.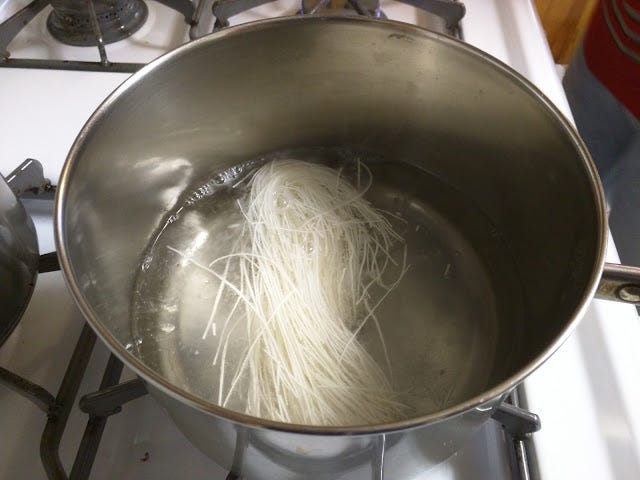 Use chopsticks to spread the noodles out.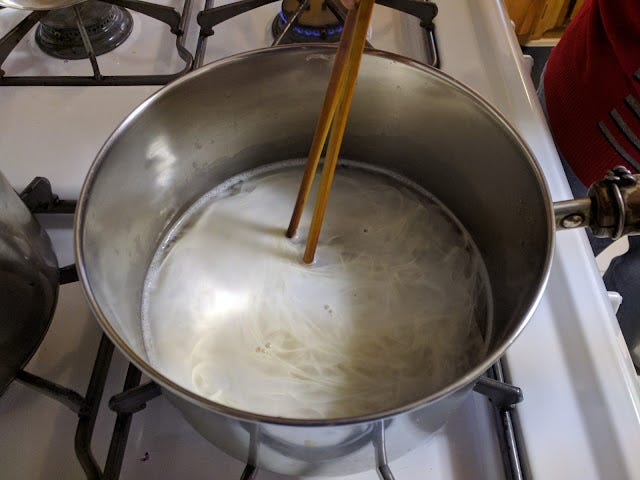 These noodles cook very quickly (less than 30 seconds). Once the noodles have floated to the surface, immediately drain and place in a bowl. These noodles easily capture water and can become too soggy. Aunt Kim calls this "goo"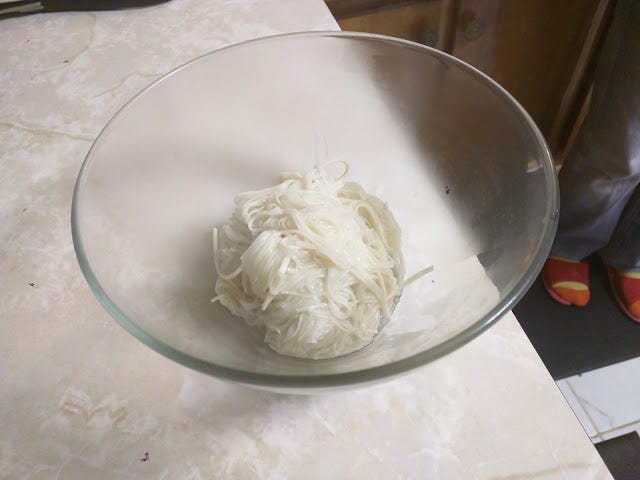 Pour the hot soup base over the noodles. Again, because these noodles can easily capture water, don't disturb the noodles in this state. Only pull up the noodles when you're ready to eat.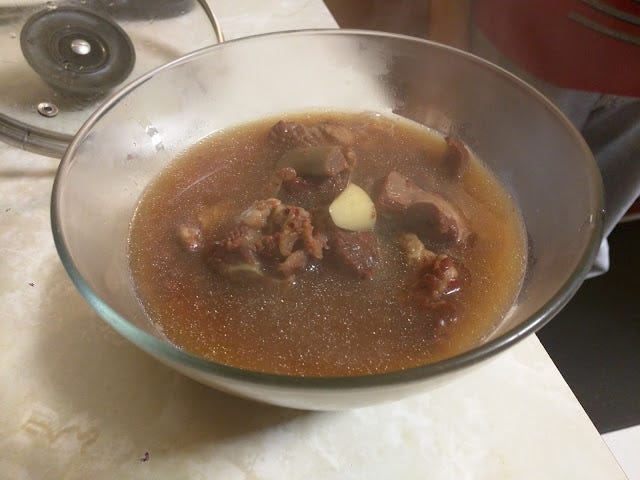 Fuzhou Xiàn Miàn + Soup, 福卅线面