Discover more from Fuzhou Food
Chinese Cuisine Recipes from Fuzhou, Fujian, China - Bringing the food of Fuzhou to your kitchen, one recipe at a time
Pine Cone Fish, 松子鱼
Pine Cone Fish, 松子鱼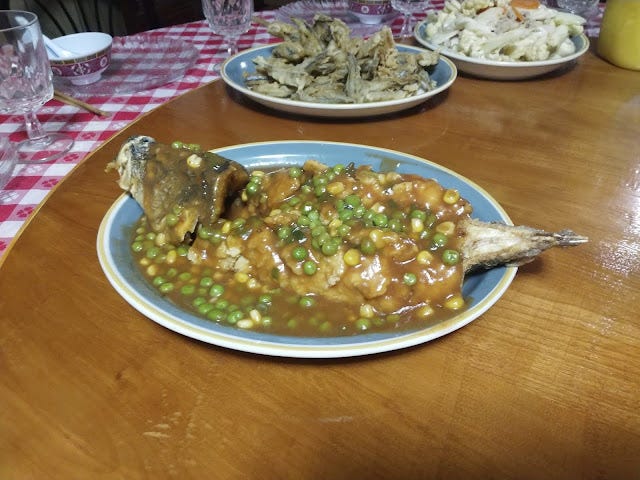 "This is no good. The fish was frozen" - Aunt Kim
Ingredients 
Whole fish; can be any type with large scales:

Striped bass, 鲈魚

Yellow fish, 黄瓜鱼

西班鱼

马头鱼

Corn kernels

Peas

For the sauce

4 tsp tomato sauce

1/2 tsp garlic powder

Dash of salt

4 tsp sugar

2 tsp soy sauce

3 tsp of corn starch
Cooking Tools
Wok

Butcher knife and block

a bowl and plate
Steps
First scale and wash the fish. 
Cut a slit along the bottom side of the fish to remove its guts. The guts will be in the bottom-right quarter of the picture below. Then cut off the head.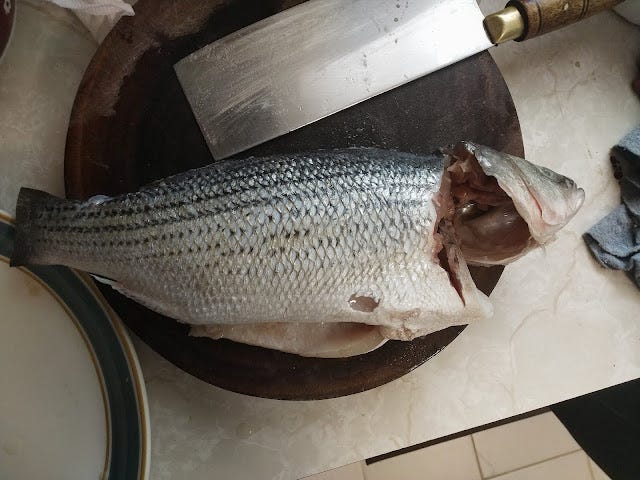 Using a large knife, cut straight along the spine. All of the bones will be up/down along the spinal axis. Do this for both sides of the fish, but leave the fillet connected to the tail. Put the fish bones aside. It can be used for a separate dish.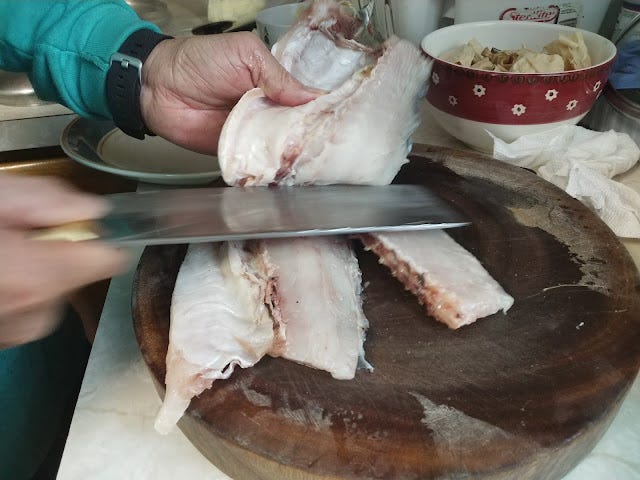 Now that you have 2 deboned fillets attached at the tail, you want to remove the bones that lined the gut. The bones are along the white tissue in the picture below. Using a large butcher knife, carefully remove these bones by cutting parallel to the tissue.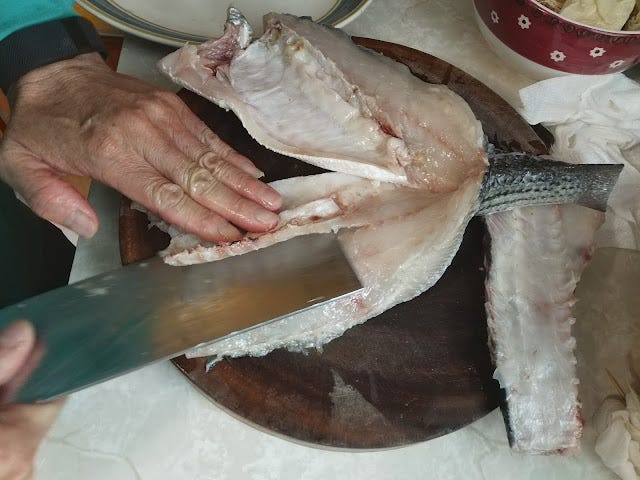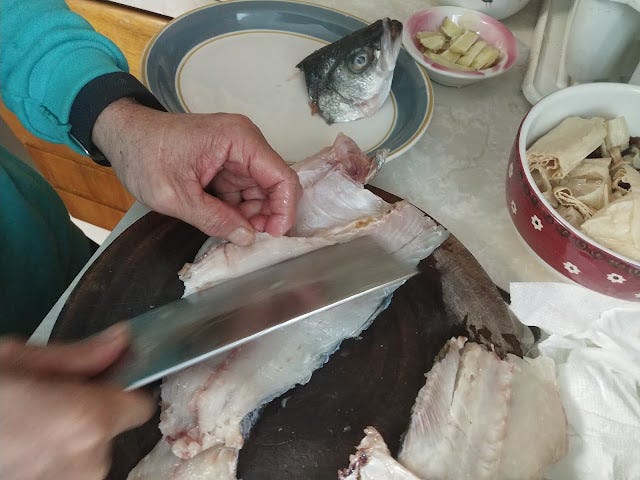 Now you have a deboned fish connected by the tail.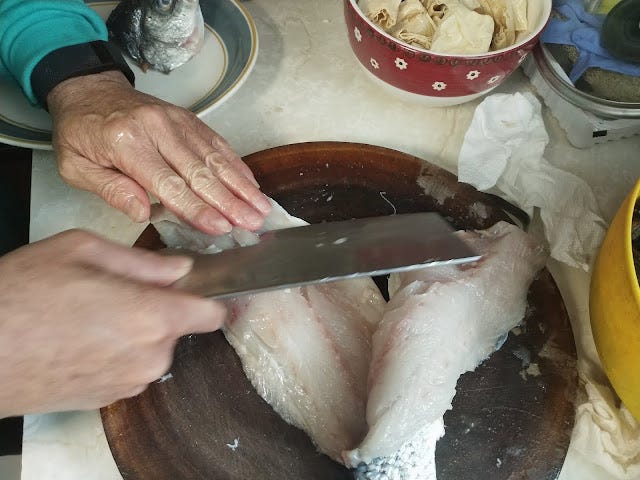 You want to slice diagonal cuts into both fillets, without cutting through the skin. These cuts are made diagonally into the fillet about an inch apart. Now you want to repeat these cuts at a 90 degree angle, so that you've cut X's in a checkerboard criss-cross pattern.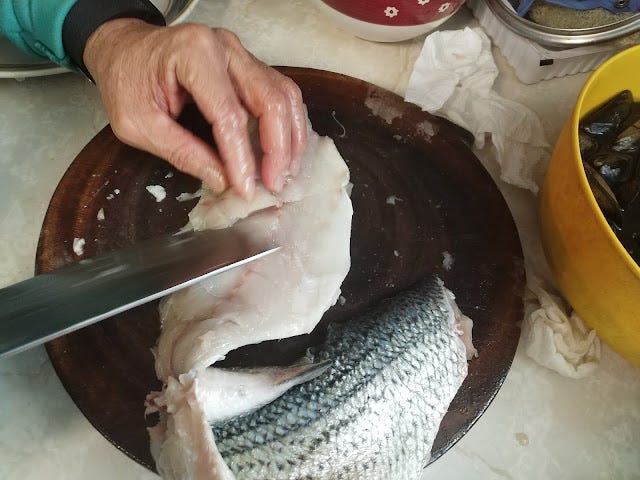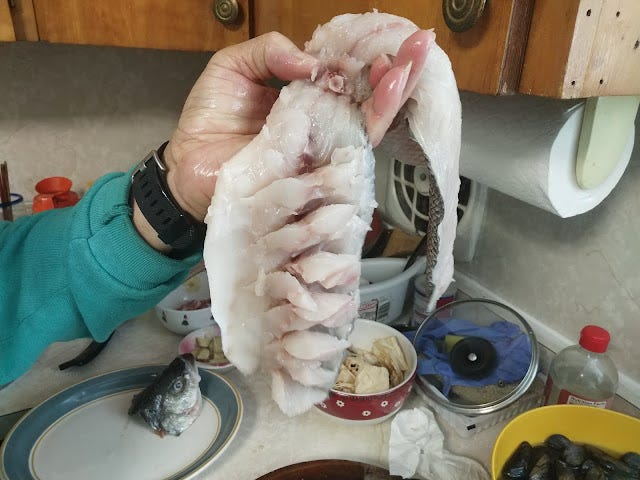 When the fish is fried, it'll look like a pine cone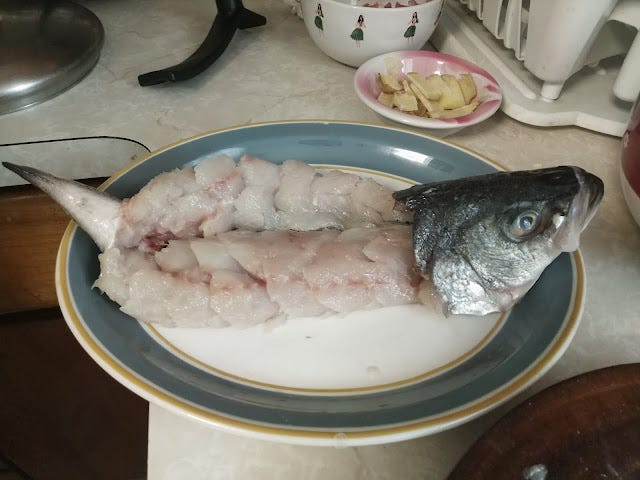 Now coat the fish in corn starch to prepare for frying. To help the corn starch stick to the fish, first apply a layer of egg to fish.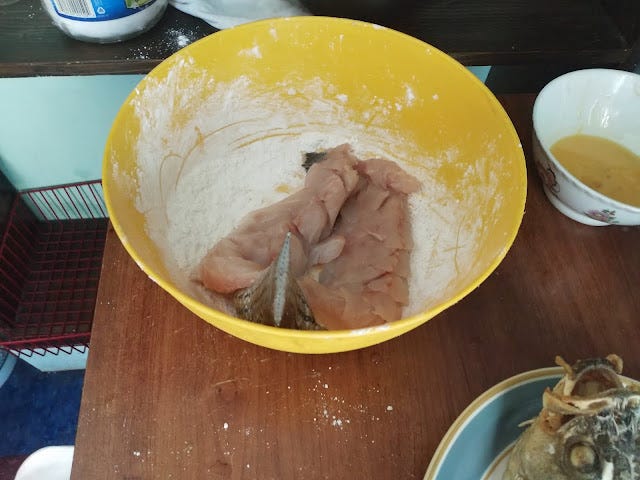 Now deep fry the fish.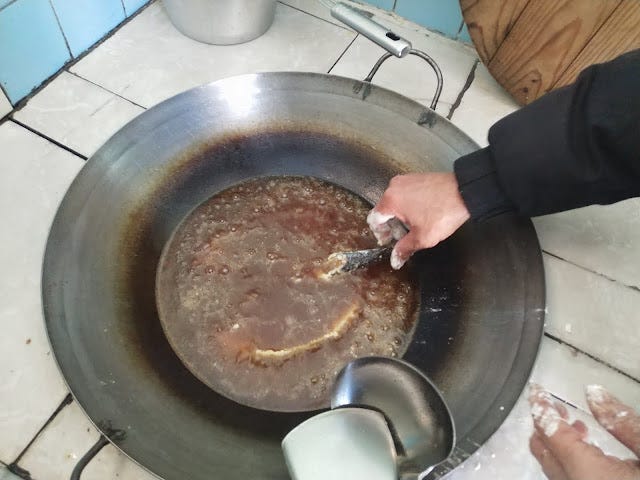 To make it extra crispy, you can deep fry it a second time in fresh oil.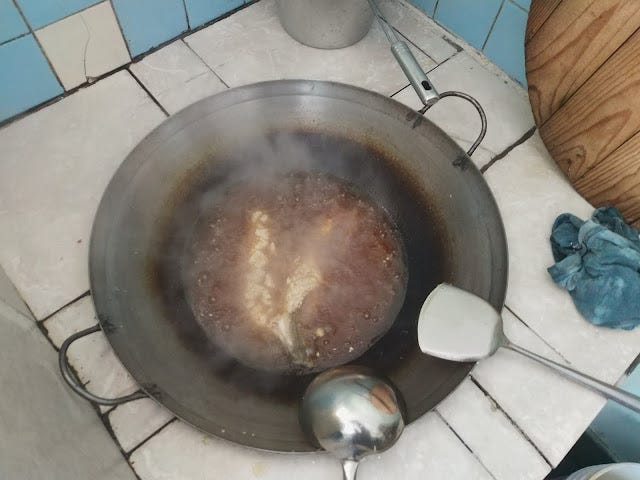 When the fish is floating, it means the fish is done cooking. Drain the fish from the oil and place it on a plate.
Now to make the sauce, start with a 4 tsp of tomato sauce. Then add a half tsp of garlic powder, a dash of salt, 4 tsp of sugar, 2 tsp of soy sauce, and 3 tsp of corn starch. Finally, add water until it is thick and mix until it is smooth.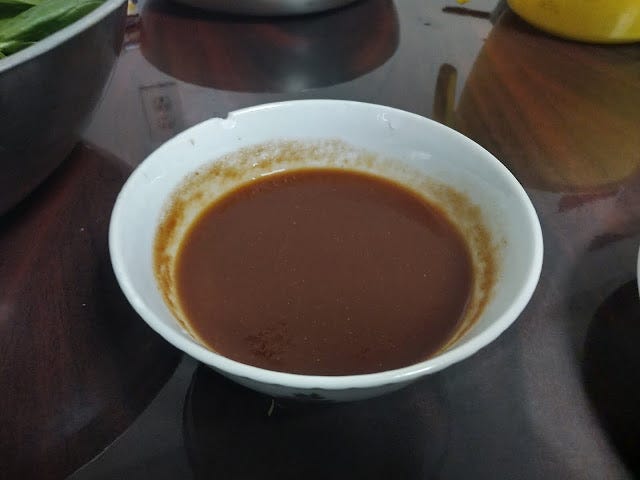 Make sure the peas and corn are defrosted from the freezer. Cook the peas and corn in hot water until they float in the pot.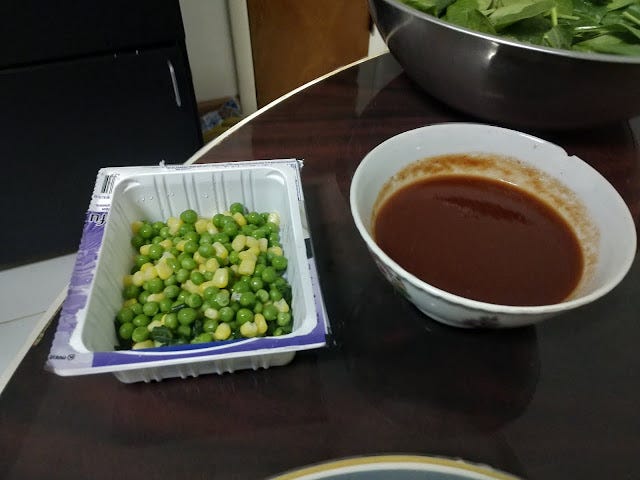 Heat up the wok. Then add the sauce, corn, and peas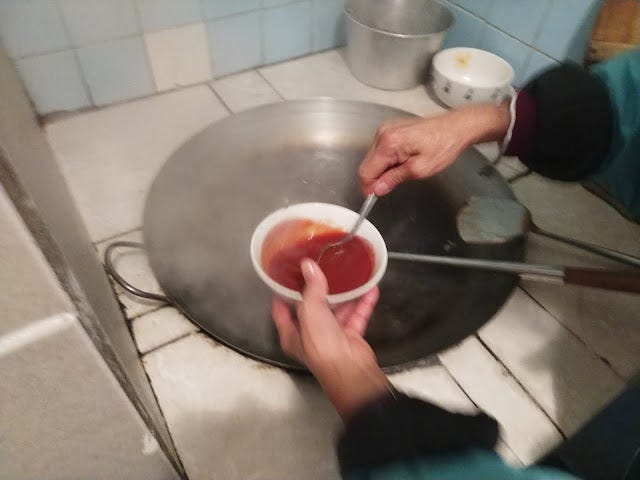 Mix well and cook until thick. This should take only a minute with a hot wok.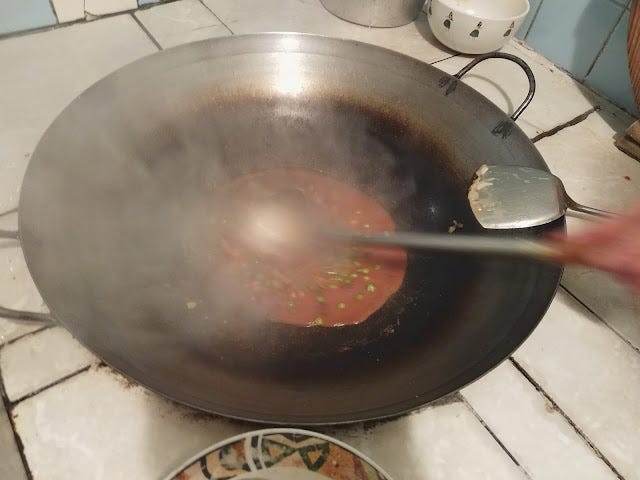 Now pour it all over the fish and you're done!!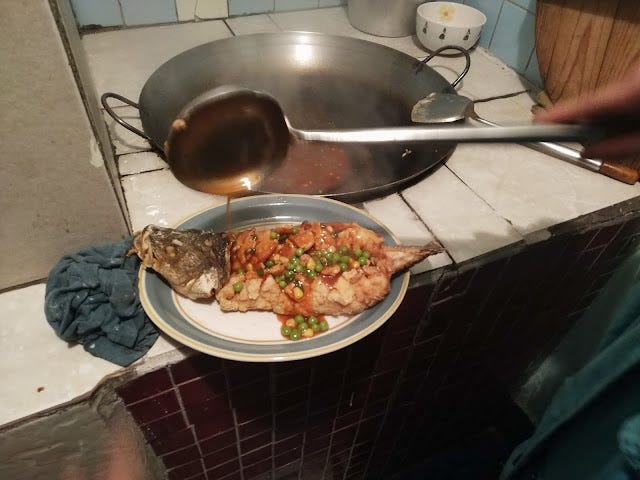 Pine Cone Fish, 松子鱼