Pork Wontons, 馄饨
Pork Wontons, 馄饨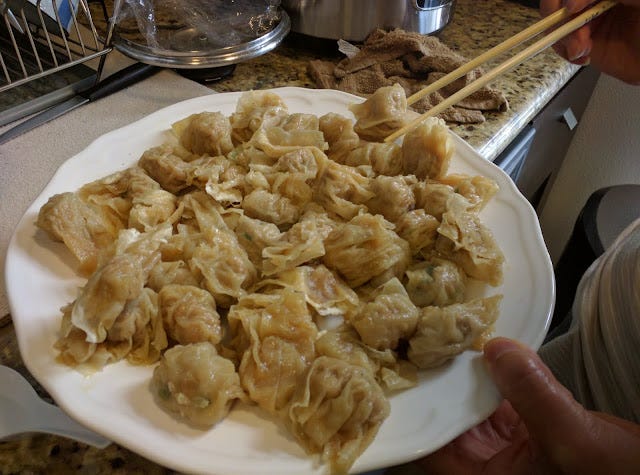 "You can't buy these wonton wrappers anymore" - Mom
Ingredients
Wonton wrappers (see below)

4 lb Pork belly

1 tsp White pepper

8 tsp Sugar

½ tsp Salt

1½ tsp Soy sauce

2 tsp Diced ginger

Scallions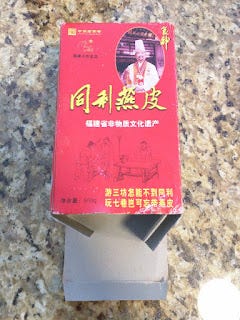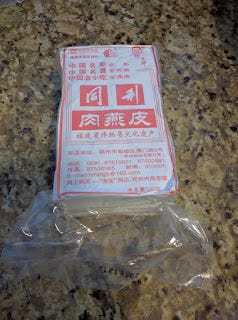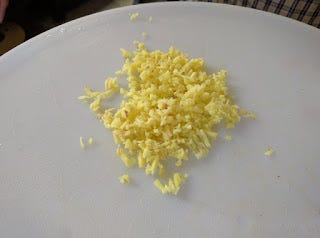 Cooking Tools
Food processor

Large Bowl

Steamer
Steps
To prepare the meat filling:
Remove the skin from the pork belly, keeping the meat and fat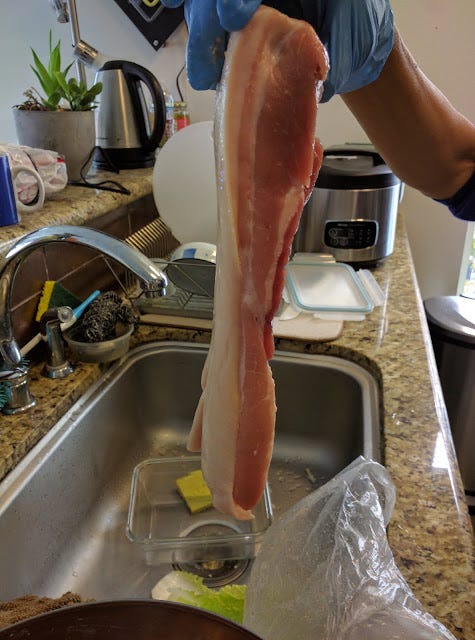 Ground the pork in a food processor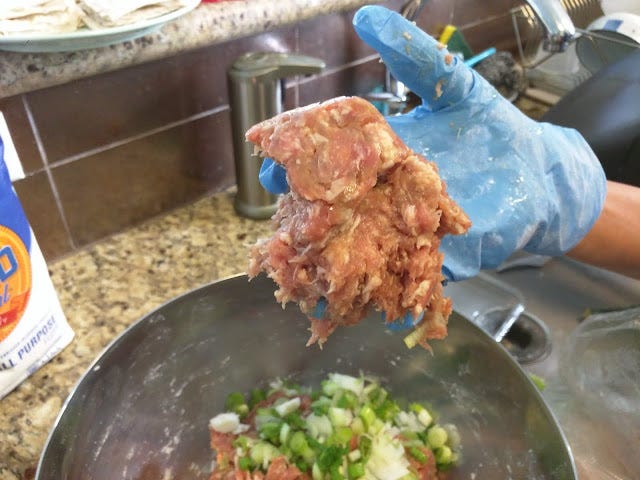 Add soy sauce, salt, sugar, white pepper and mix well.
Then add chopped scallions and diced ginger, mixing well again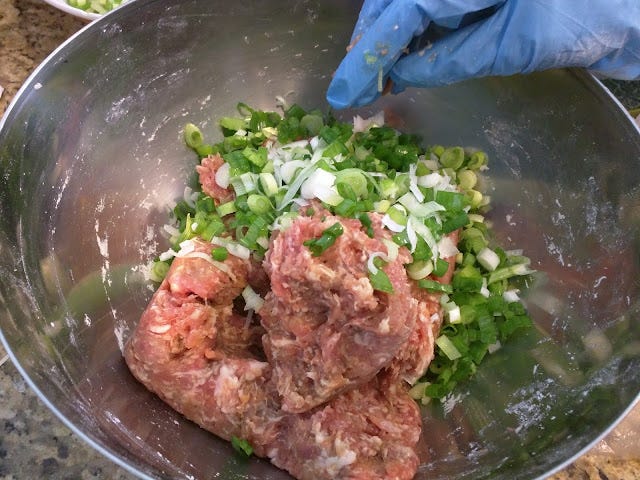 The resulting meat filling would be too tough as is.
Add water into the filling and mix well until soft.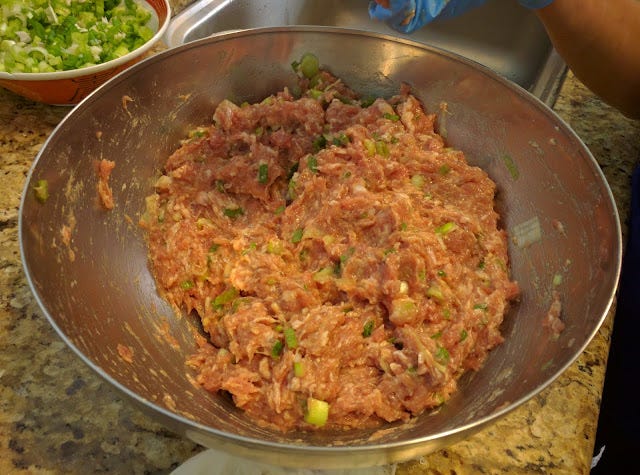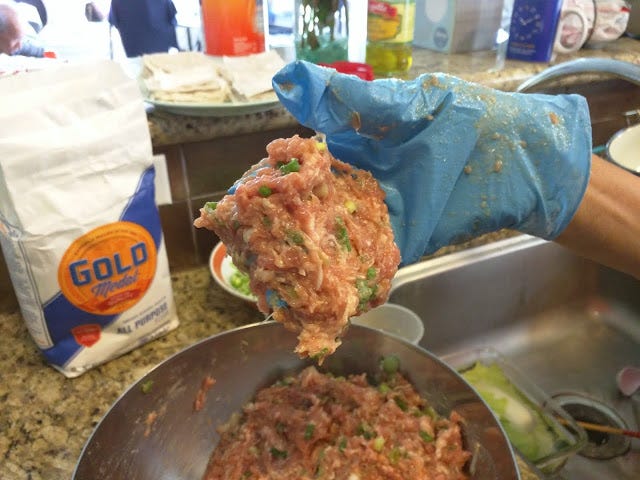 Cut the wonton wrappers into 3in x 3in squares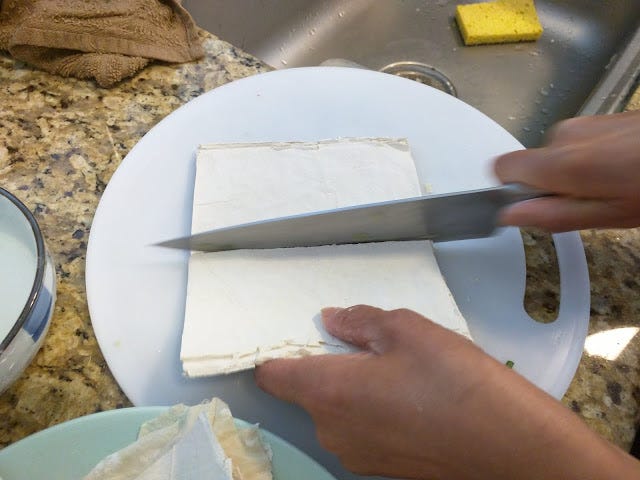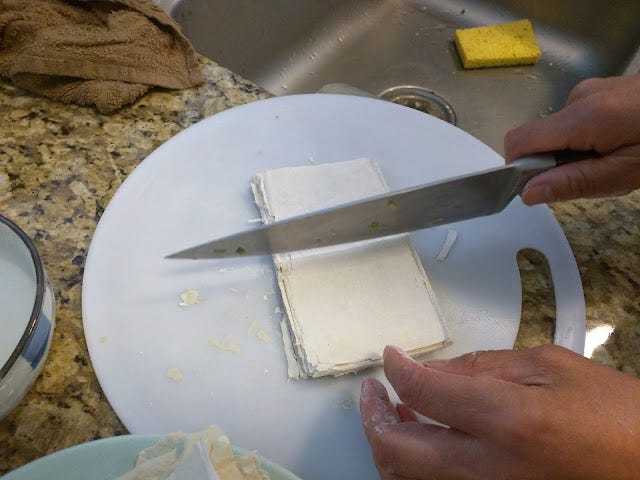 Briefly dip each individual wrapper in cold water and stack in piles
Keep extra wonton wrappers in the freezer, which are generally good for 1 year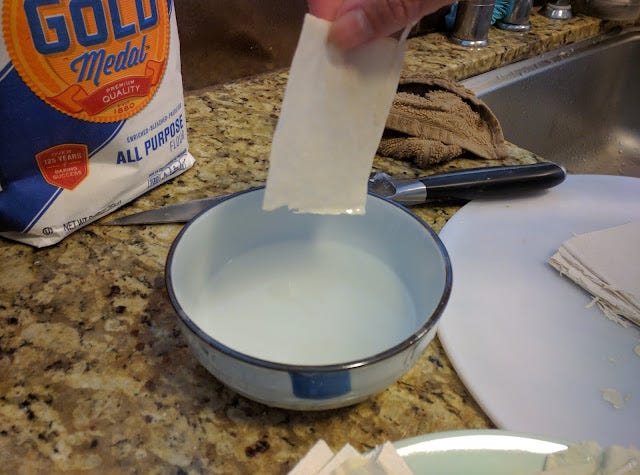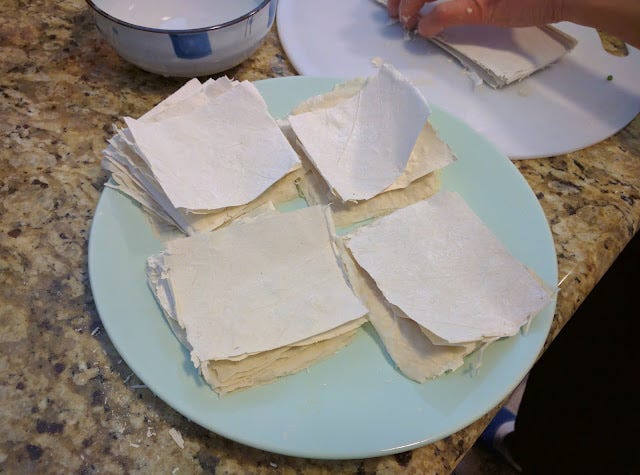 To wrap wontons with meat filling, first start by placing the wonton wrapper flat on your hand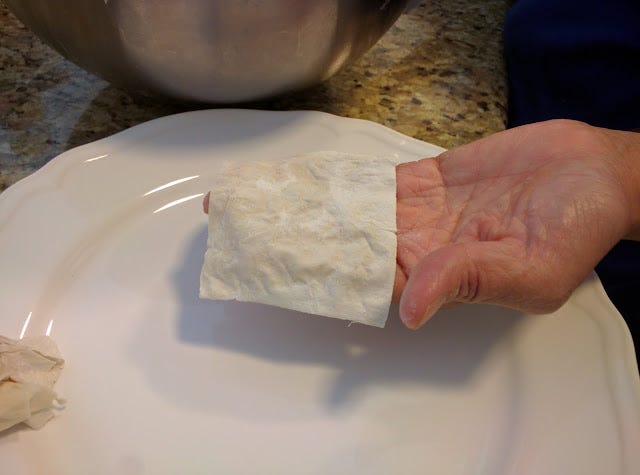 Using chopsticks, place a small amount of meat in the center of the wrapper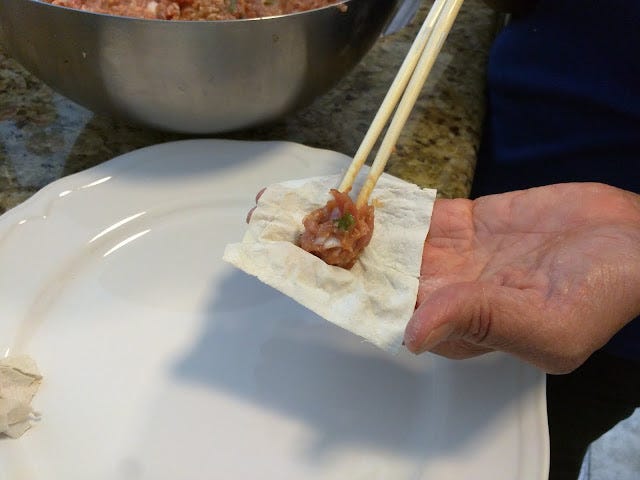 Using your hand, carefully wrap the wonton around the meat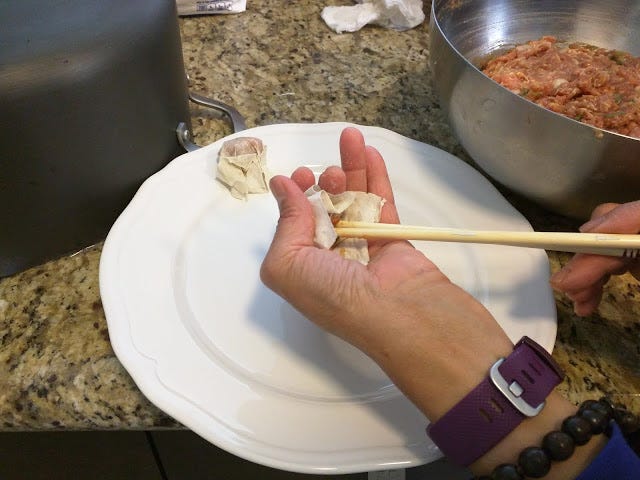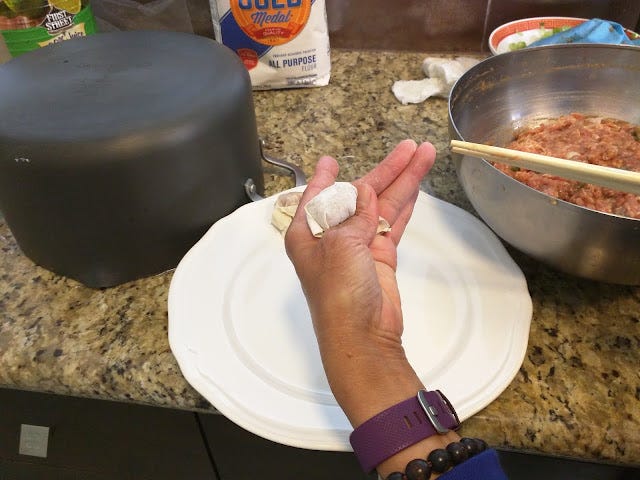 When the wonton is wrapped properly, the wrapper should be flat against the meat with no folds. Any folds on the bottom will weaken the bond and cause them to open while cooking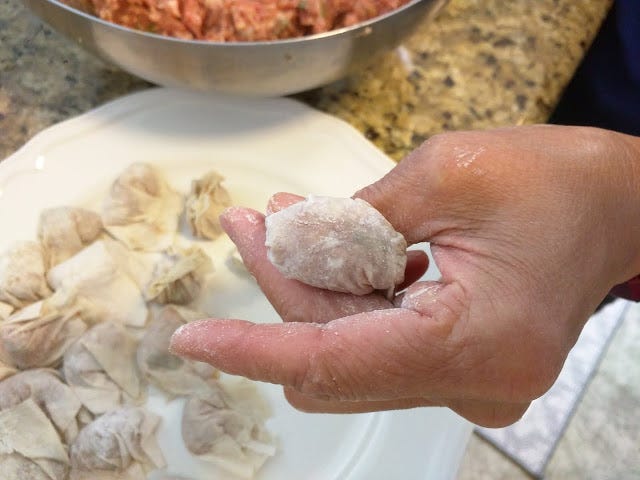 Repeat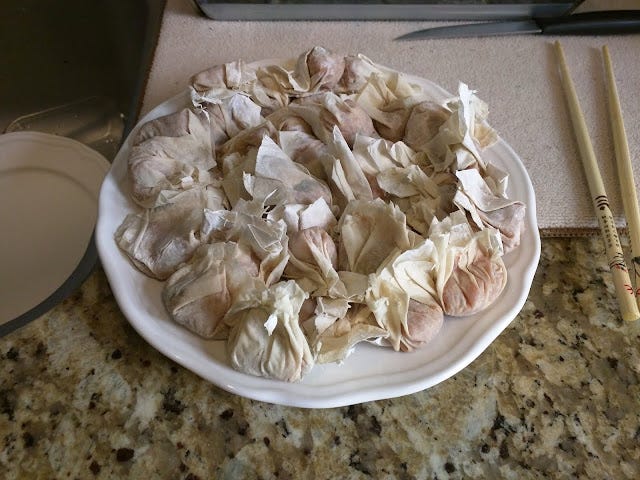 The best way to cook the wontons, place them in a steamer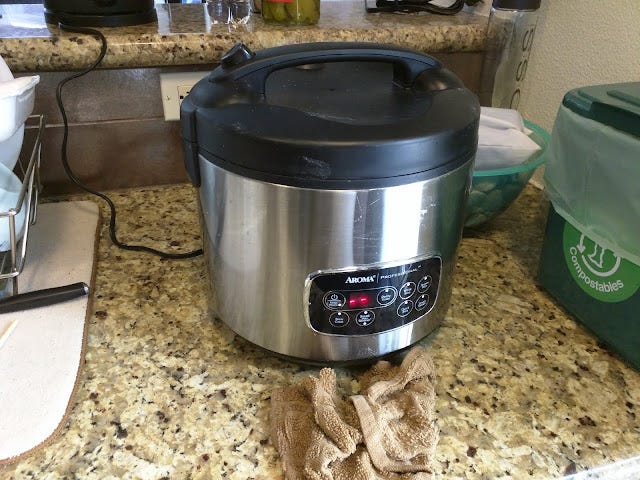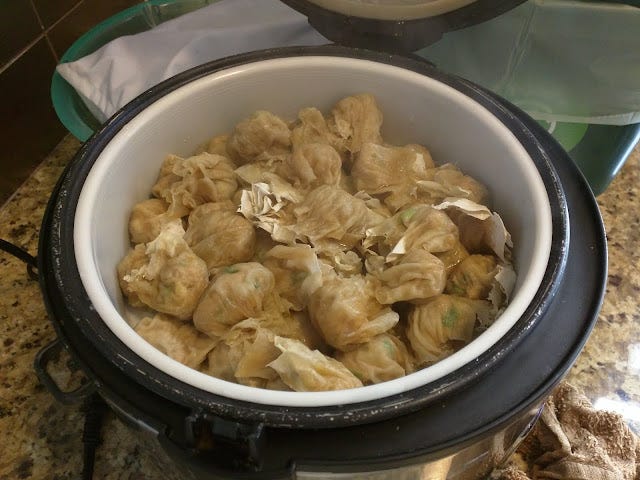 Wontons can be frozen to be used later.
When ready, place the wontons in boiling broth.
If you don't have broth, you can make a quick ad-hoc wonton soup with water, oil, white pepper, vinegar and salt.
If boil, put into boiling water, done once the wonton flips upside down (meat side is floating)
OPTIONAL:
Wontons can also be cooked in boiling water,
but note that the wontons will lose a lot of their flavor using this method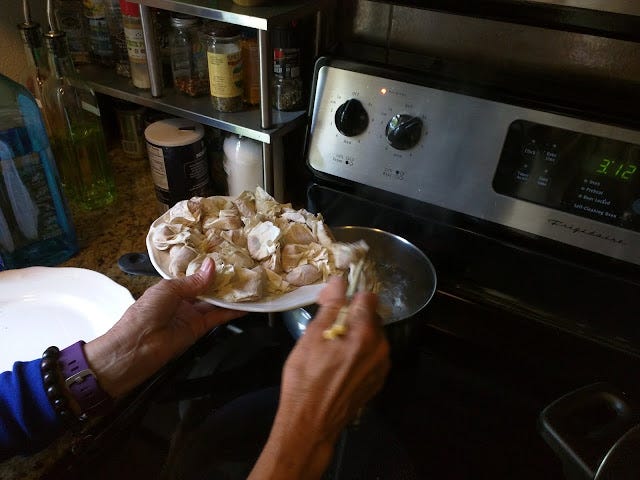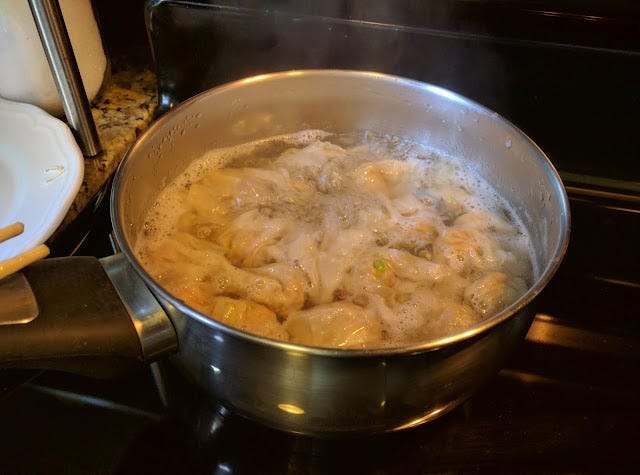 Pork Wontons, 馄饨