Salt and Pepper Shrimp, 椒盐虾
Salt and Pepper Shrimp, 椒盐虾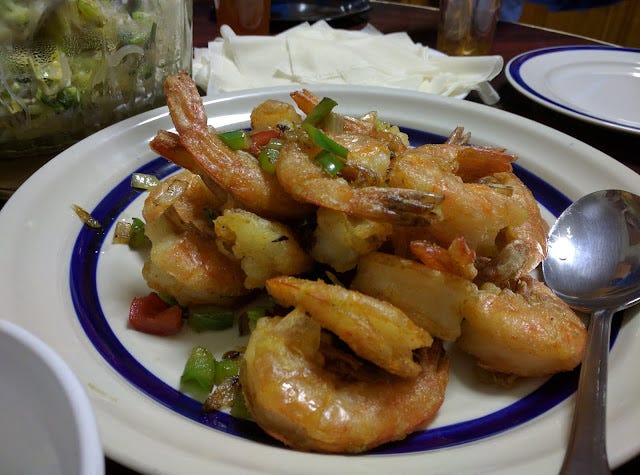 "It's gotta be crispy" - Aunt Kim
Ingredients 
Jumbo Shrimp

Cornstarch

1 egg white [optional]

1 Green/Red Bell peppers

1 Yellow onion

Scallion

Salt and Pepper Mix

1 pint salt

1 tsp ground dried huajiao (花椒) pepper

3 Tbsp white pepper

Heat up a hot wok with no oil

Stir fry the salt

Turn off heat and add the huajiao and white pepper

Mix well and store in an airtight container.

This batch will keep for a long time.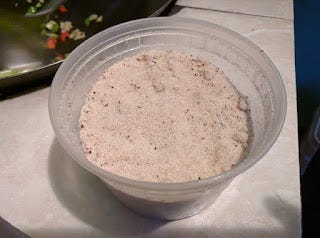 Cooking Tools
Steps
Start by cleaning and dicing the vegetables. Place to the side
The key to good deep fried shrimp is preparation.
Begin by removing the swimmerets (the little things that look like shrimp feet)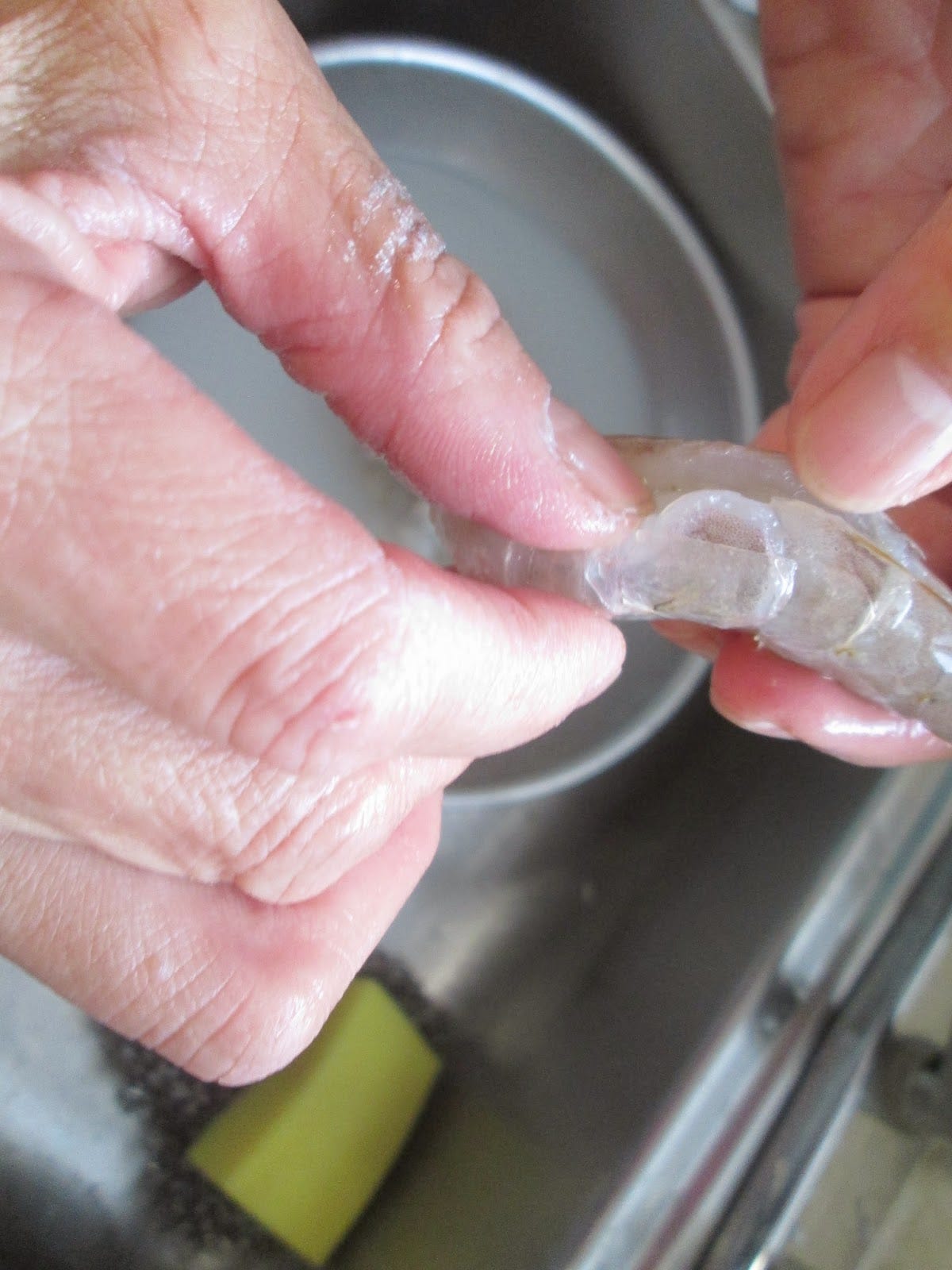 Cut a slit down the back of the shrimp and remove the black line. Optionally, remove the head as well.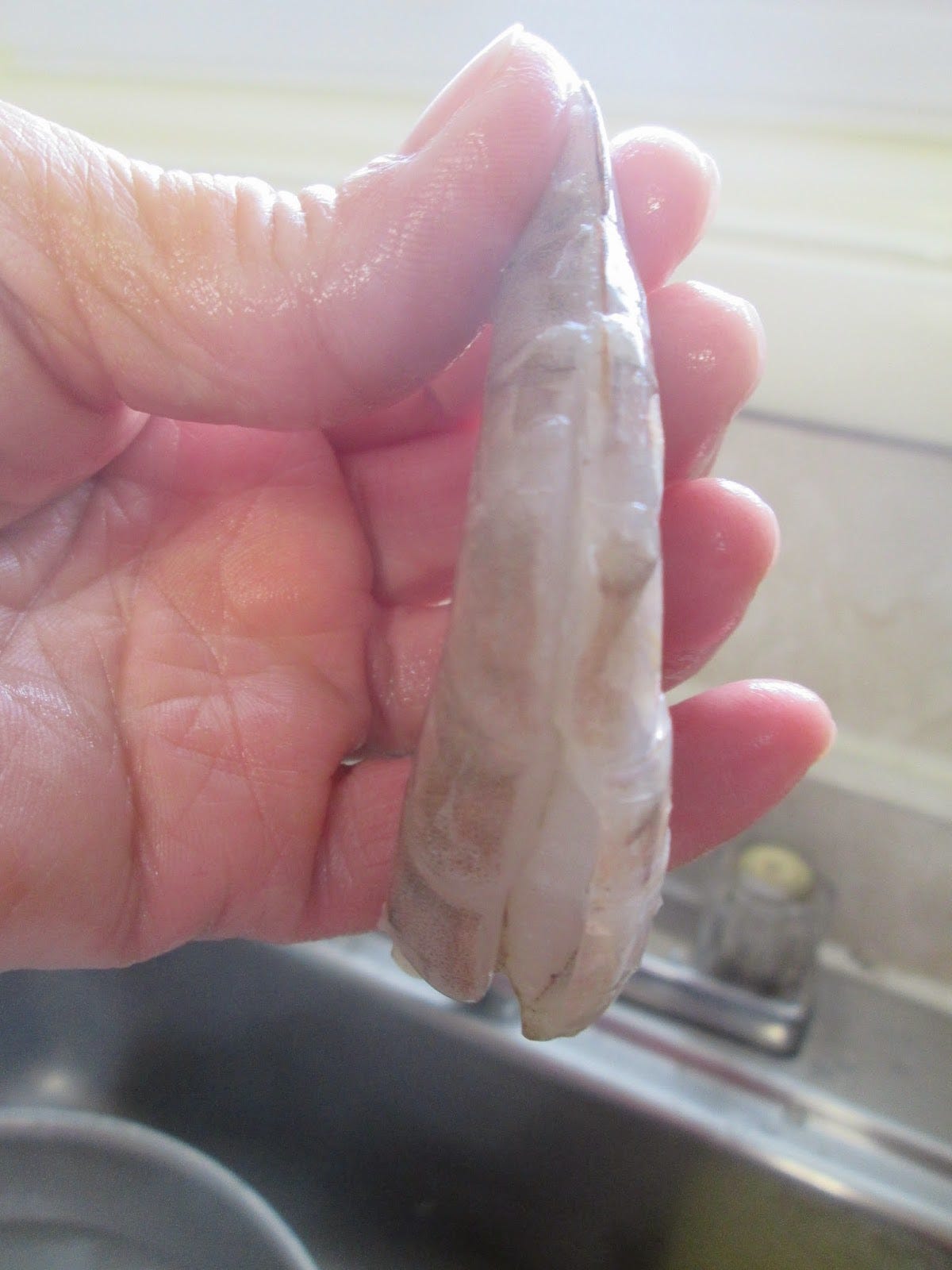 When done, the shrimp should have
most of its shell intact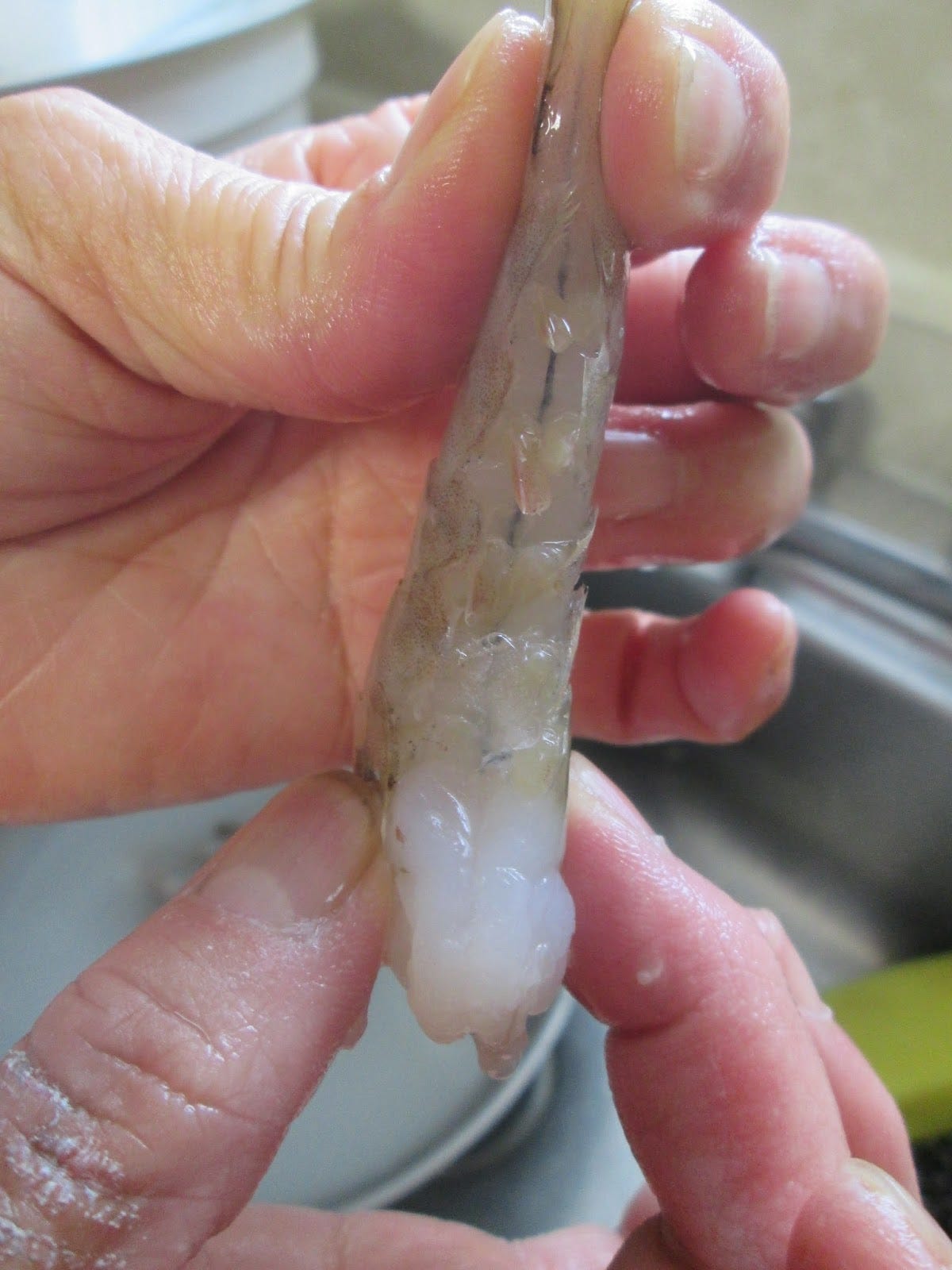 Thoroughly clean the shrimp in cold water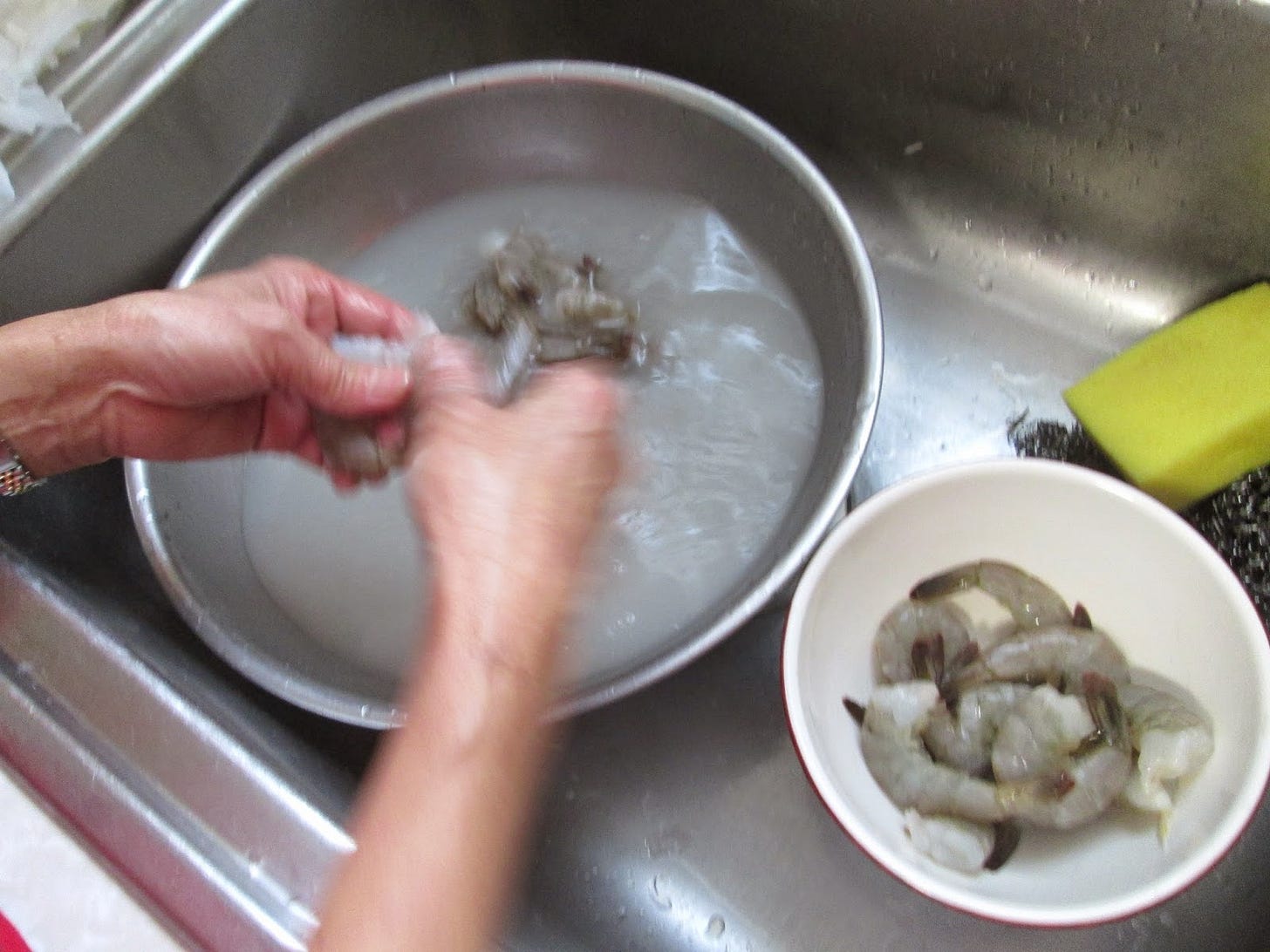 For a crispy shell, it is important to completely dry the shrimp and place in a large bowl. Coat the shrimp in cornstarch. Optionally add an egg white or yolk.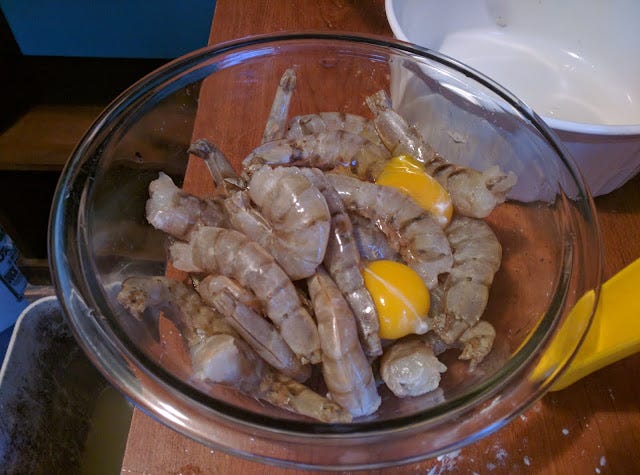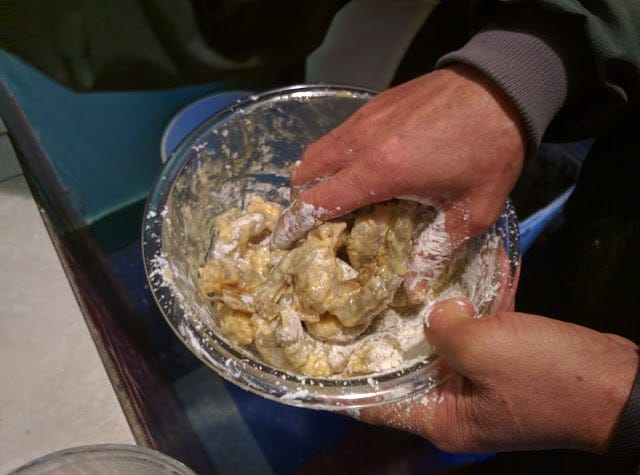 Deep fry the shrimp in hot oil. The shrimp is done cooking when it starts to float.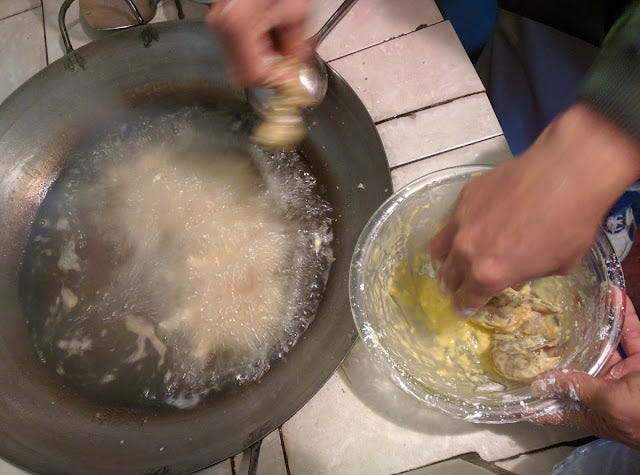 Drain shrimp and set to the side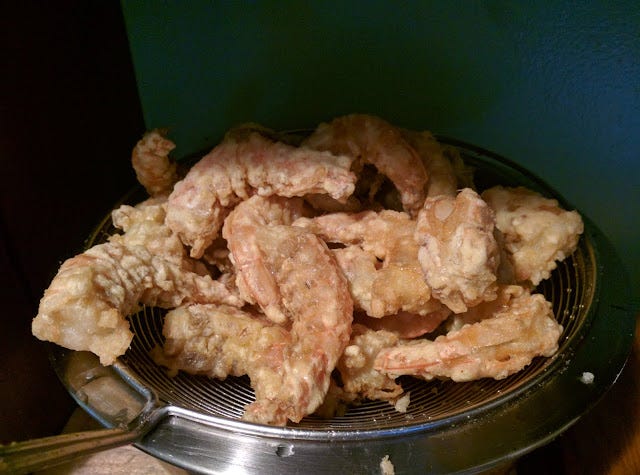 In a clean wok, heat a small amount of oil to a hot temperature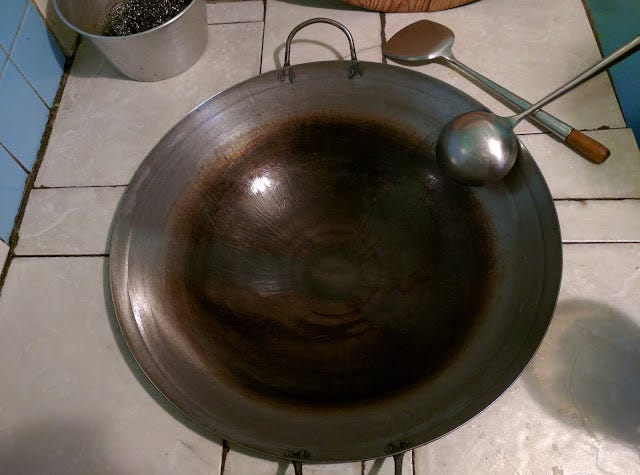 Stir-fry the green/red bell pepper and yellow onion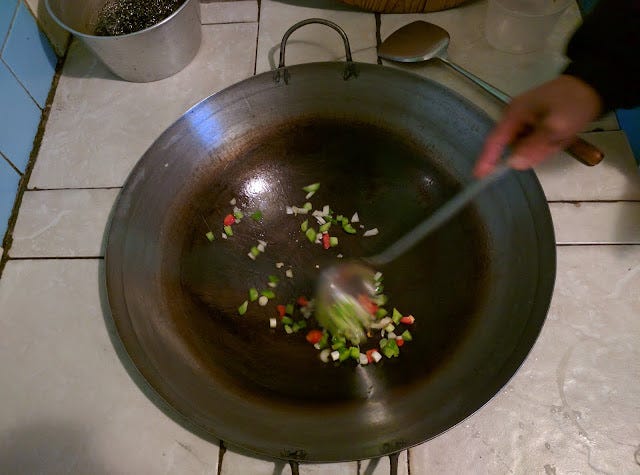 Add the shrimp and scallions.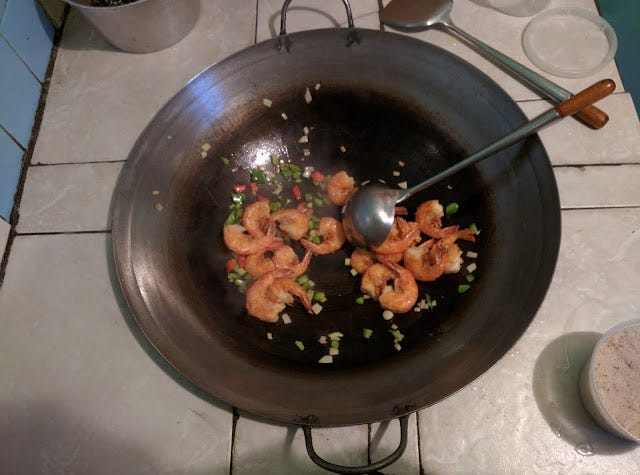 Add a small pinch of the salt and pepper mix (<1/3 tsp)
And you're done! 
Salt and Pepper Shrimp, 椒盐虾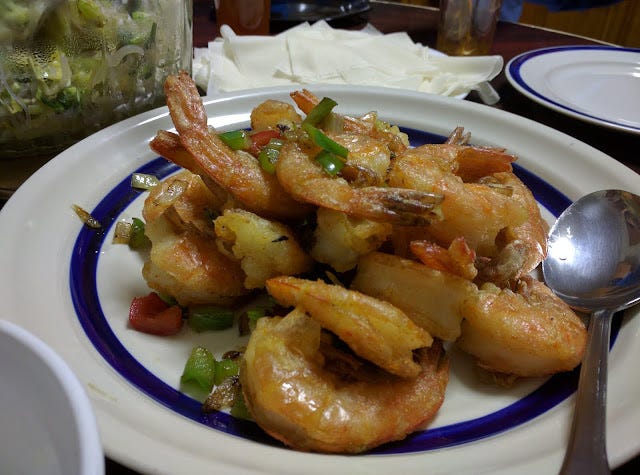 Yum!