Discover more from Fuzhou Food
Chinese Cuisine Recipes from Fuzhou, Fujian, China - Bringing the food of Fuzhou to your kitchen, one recipe at a time
Spring Rolls, 小春卷
Spring Rolls, 小春卷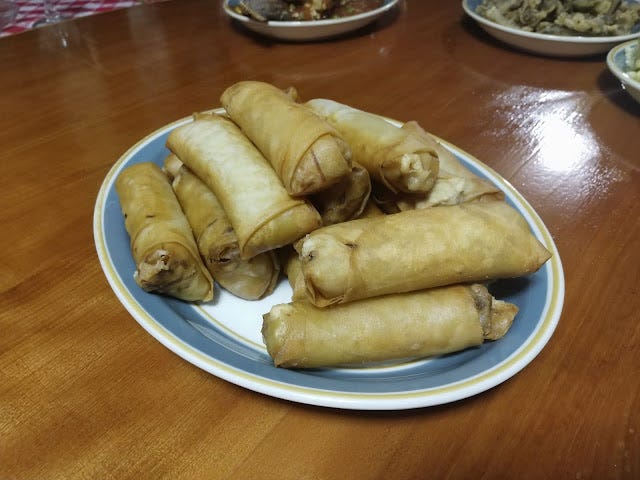 "This is my own experiment" - Aunt Kim
Ingredients 
Spring Roll Shells (see picture below)

1 head of cabbage

1 carrot

White pepper

Salt

Sugar

Deep frying oil (cannot use cooking oil)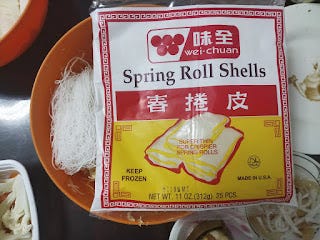 Cooking Tools
Steps
First, wash the cabbage and carrots. Then, finely shred the cabbage and carrots. This will be the filling in the rolls.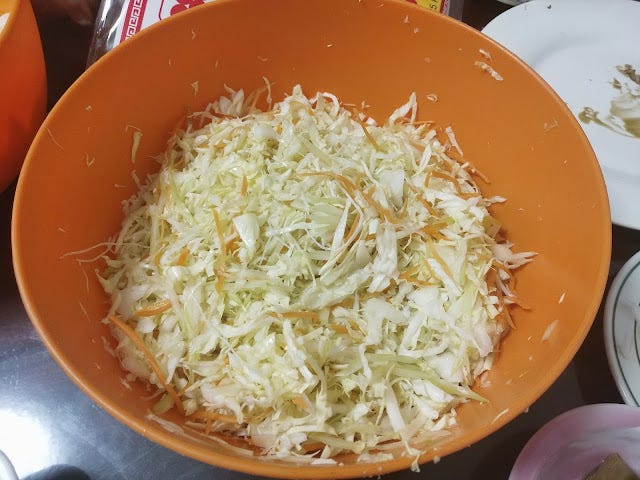 Soak the vermicelli in cold water for 1 hour. You want the noodles to soften up. You can soak for longer if you have the time.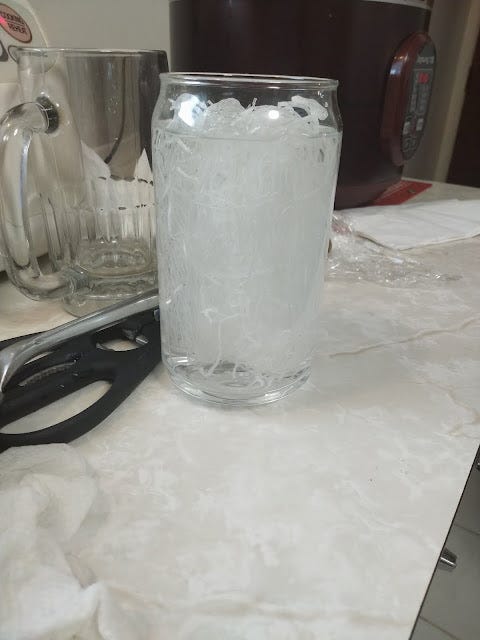 Mix the cabbage and carrots with a couple dashes of white pepper, 1/2 tsp salt and 1 tsp sugar. Add the vermicelli.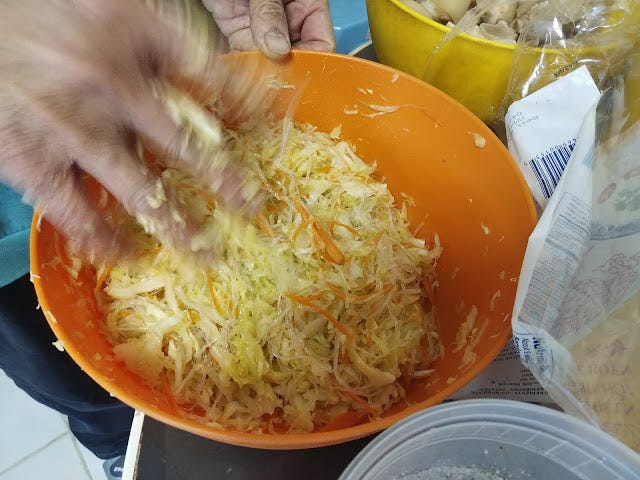 Beat one egg to use for wrapping the spring rolls. It's used as a glue to seal the roll.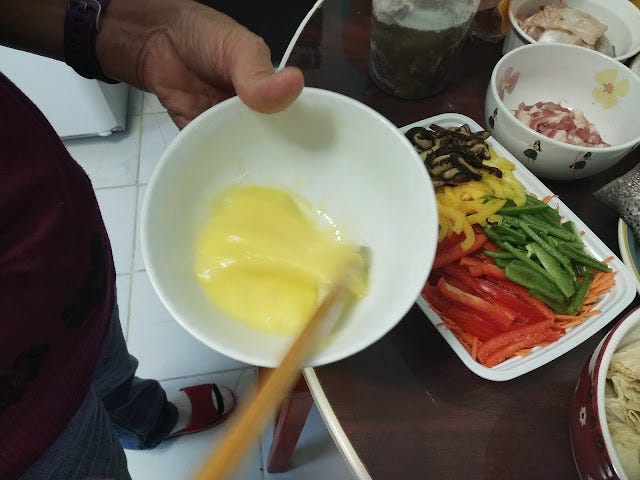 To wrap a roll, start by laying out one shell in a diamond shape. Place a little filling in the corner closest to you.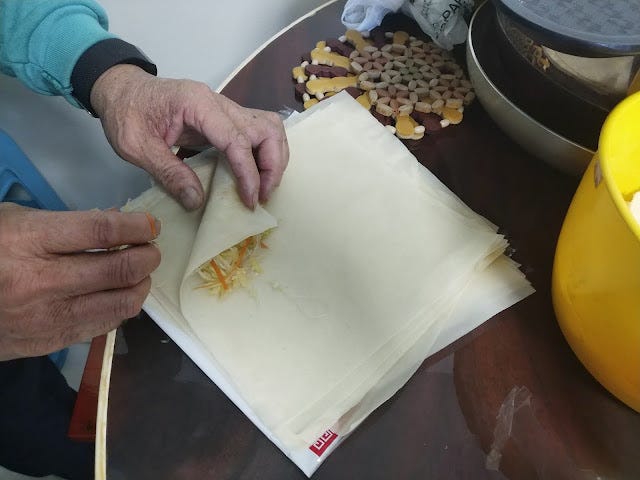 Fold the corner up and tuck around the filling. Then roll it half of the way up.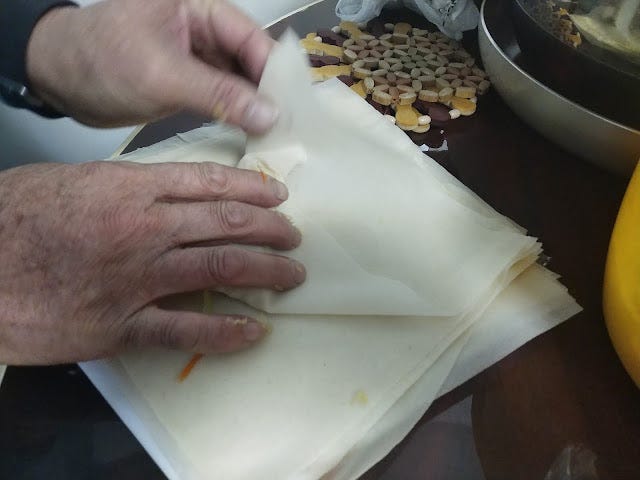 Fold the left and right corners in. Pack it in tight, but be careful not to tear the skin. Apply a layer of egg mixture to the top corner. Then roll the rest of the way up to close the spring roll.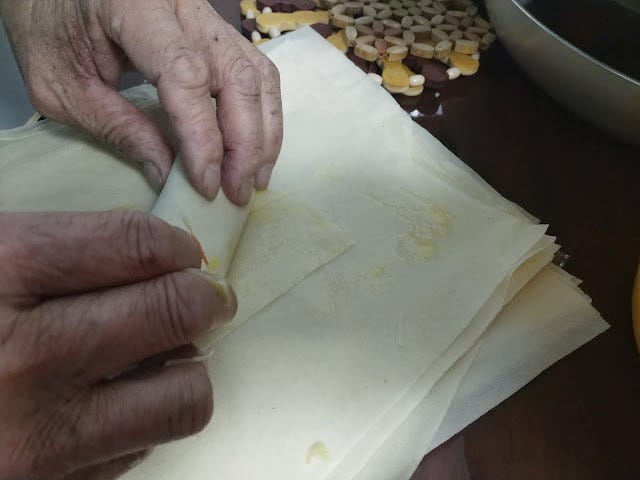 Now lather, rinse, and repeat.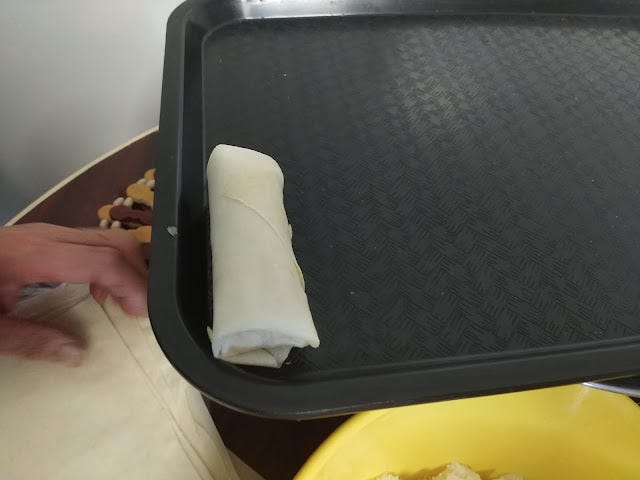 Heat the frying oil to 80 degrees Celsius.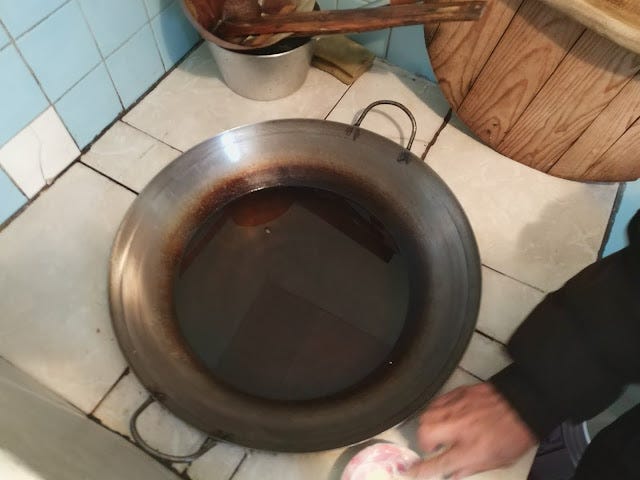 Place the rolls in one-by-one.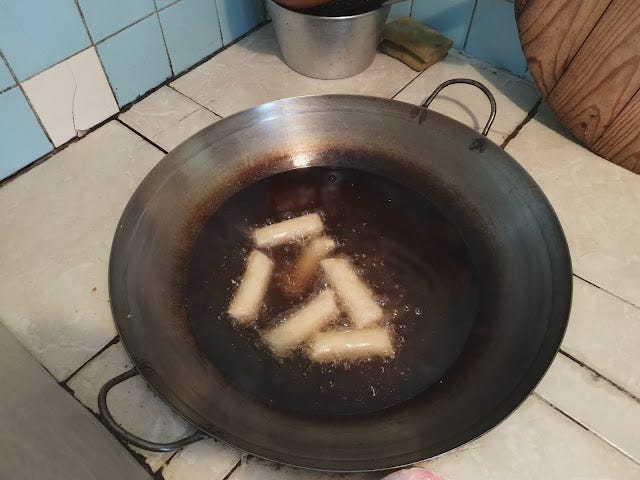 When the rolls are a nice golden brown, it's done. Because the rolls float, remember to flip them over to cook the other side.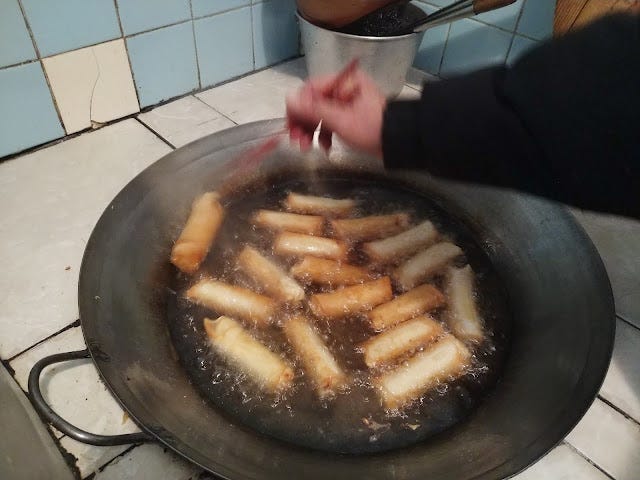 And you're done!
Spring Rolls, 小春卷