Discover more from Fuzhou Food
Chinese Cuisine Recipes from Fuzhou, Fujian, China - Bringing the food of Fuzhou to your kitchen, one recipe at a time
Stir-fried Cabbage and Fish Cakes, 包菜炒鱼片
Stir-fried Cabbage and Fish Cakes, 包菜炒鱼片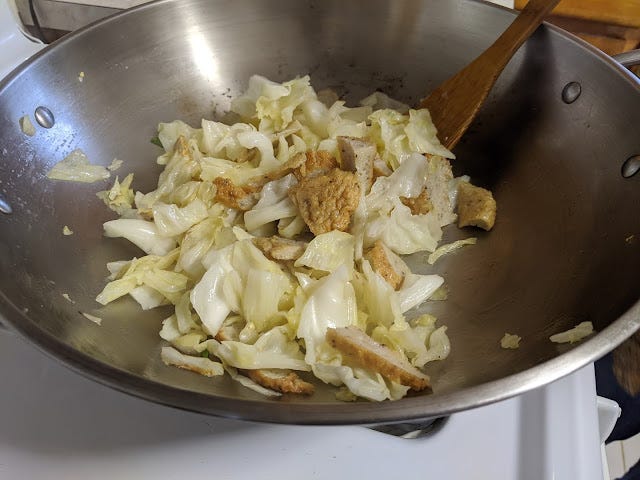 "Who makes better fish cakes? Me or the store?" - Aunt Kim
Ingredients 
Cabbage (pick your favorite type)

Fish cakes

Hot peppers, 尖椒 和 小辣椒 (optional)

Cooking oil

Salt and pepper to taste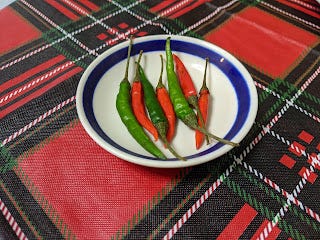 Cooking Tools
Steps
Start by washing and cutting the cabbage to mid-sized pieces.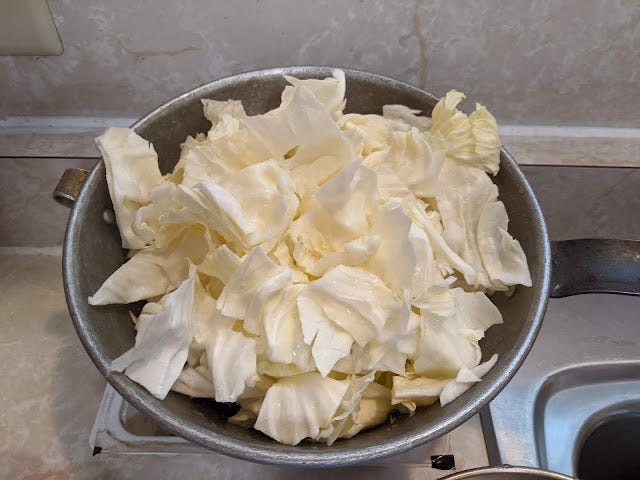 Cut and wash your fish cakes as well. These happen to be homemade, but most Asian grocery stores will carry fish cakes.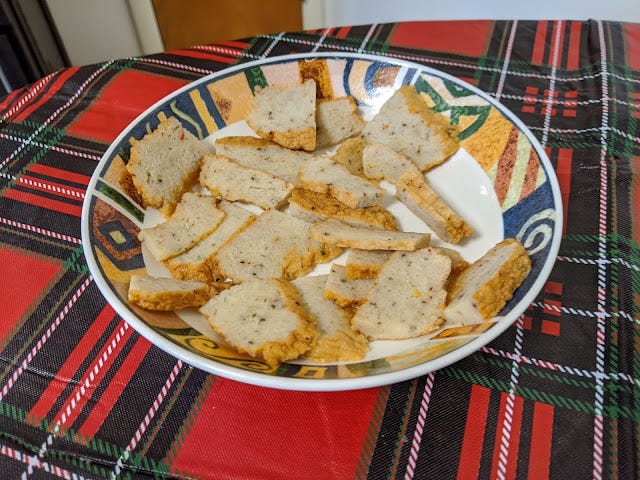 Dice up the peppers.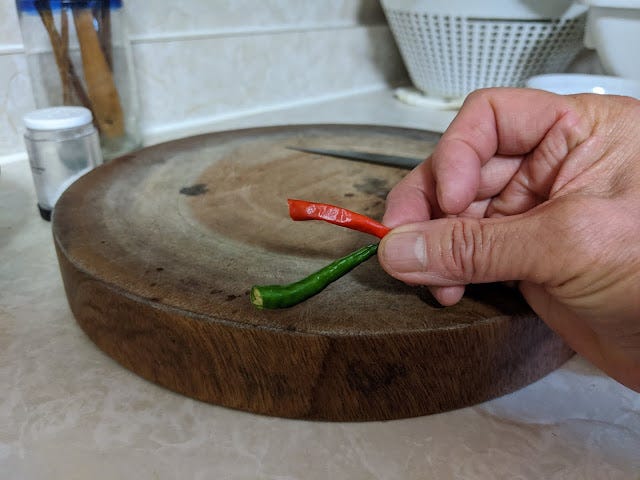 Start by heating up a wok with cooking oil. Add the peppers and start frying that first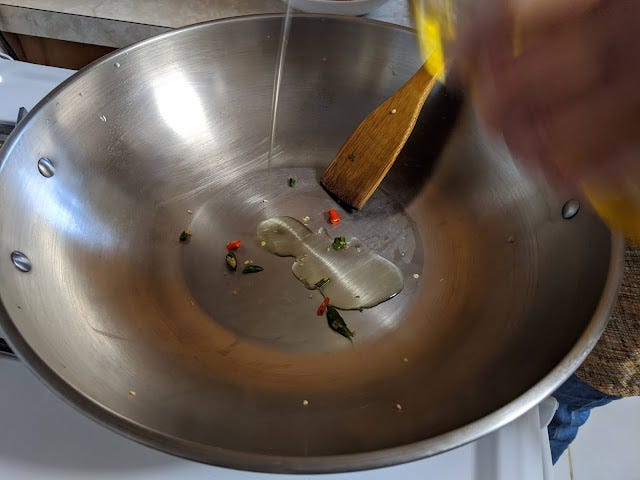 Then add the cabbage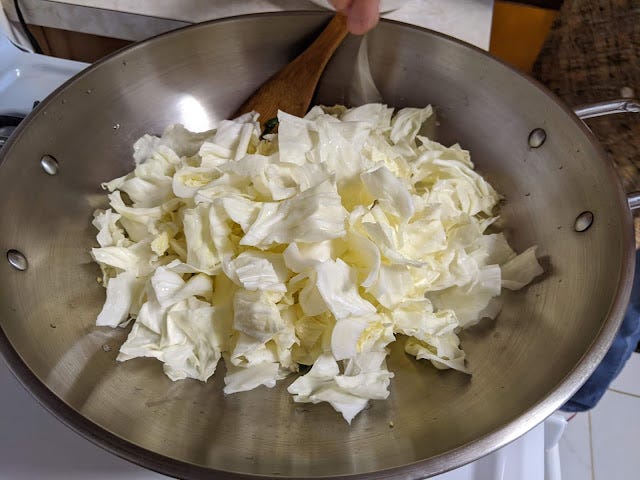 Stir-fry until the cabbage is done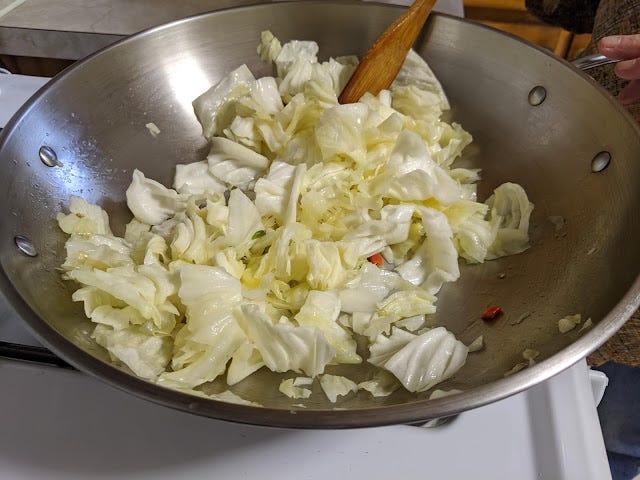 Add the fish cakes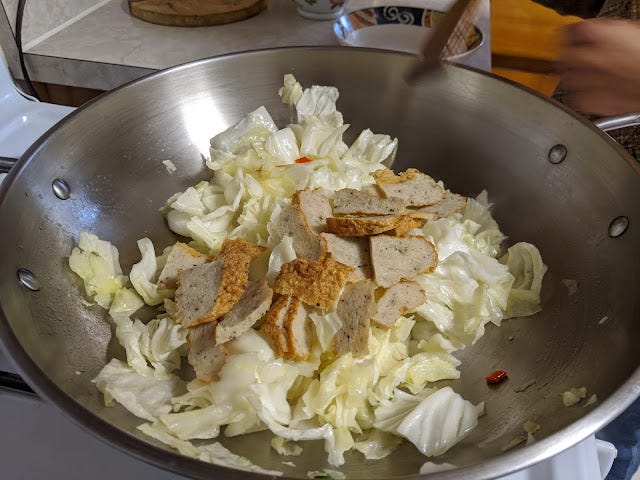 When fully cooked, add salt to taste.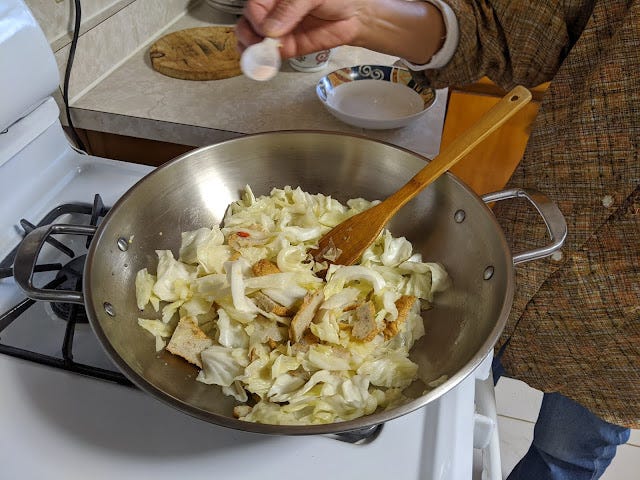 Tada! Short and sweet
Stir-fried Cabbage and Fish Cakes, 包菜炒鱼片